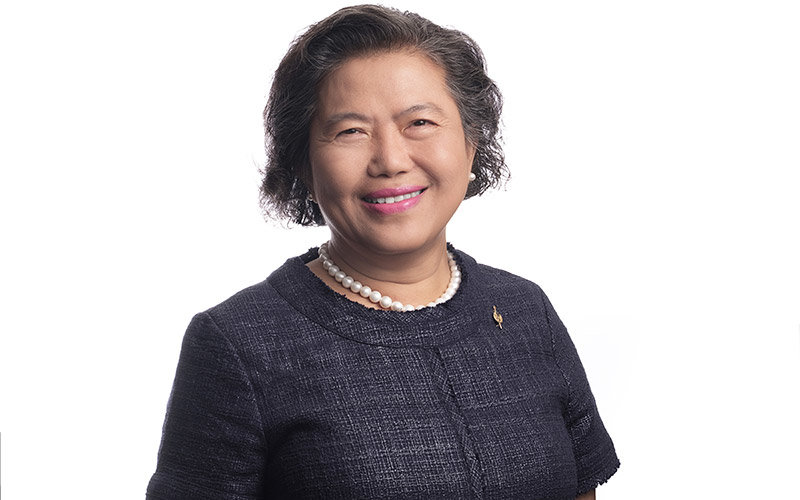 Jutara Srivali Teal, who earned her doctorate in nursing at Cal State Fullerton, brings more than 30 years of nursing experience into the classroom as she returns to her alma mater as an assistant professor.
She has served as a licensed acupuncturist, a registered nurse and a certified critical-care nurse — and for most of her career has worked with diverse populations in Los Angeles County. She has been a bilingual teacher's assistant; a clinical, in-service and nursing instructor; a nursing student supervisor; and has mentored other nursing instructors.
In addition to her doctorate, Srivali Teal holds a master's degree in traditional and oriental medicine from Emperor's College, a master of science in nursing from Cal State Dominguez Hills and a bachelor of arts in psychology from UCLA.
What inspired you to go into nursing?
My mother, my aunt and my great-aunt are all retired nurses. I entered nursing for practical reasons, but found that the work of nursing is the inspiration that has kept me in nursing for 31 years. There is nothing more inspiring than to witness the strength of the human spirit daily — the strength of the human spirit that fights to thrive in the face of life's challenges. There is nothing more rewarding than the privilege of helping another human being at their most vulnerable.
What are your research interests?
My research interest is the area of complementary/integrative health care practices and holistic nursing. As a licensed acupuncturist, I see the potential of integrating different perspectives and modalities of care.
I also am interested in implementation science, which helps bring evidence-based innovations into practice. Much of research and innovation in health care does not make its way into practice for a multitude of reasons. My experience in a large health care organization helped me understand the barriers between innovation and practice.
Implementation science guides the processes that facilitate the movement of research outcomes to practice. My doctoral project involved creating a supportive care nursing clinical protocol for a public acute care hospital. Based upon the holistic caring process, which brings a comprehensive perspective of the client and nursing, the protocol included elements from National Practice Guidelines, as well as evidence-based, low-cost, non-harmful independent nursing interventions designed to help nurses care for hospitalized seriously ill patients. The project utilized the multifaceted/multilayered process framework to bring the protocol into practice in a large public hospital.
What do you hope students get from your classes/teaching?
I hope that students will be able to connect concepts and appreciate the importance of the nursing process. Most of all, I hope students take away the understanding that compassion is essential in all nursing work.
What would you like the general public to know about your field?
I would like the public to know that:
Nursing is not correctly portrayed in the media.
Not everybody who wears scrubs are nurses.
Nursing combines science and art to express human caring.
Nursing and medicine share common knowledge, but nursing as a discipline has a different perspective and practice framework.