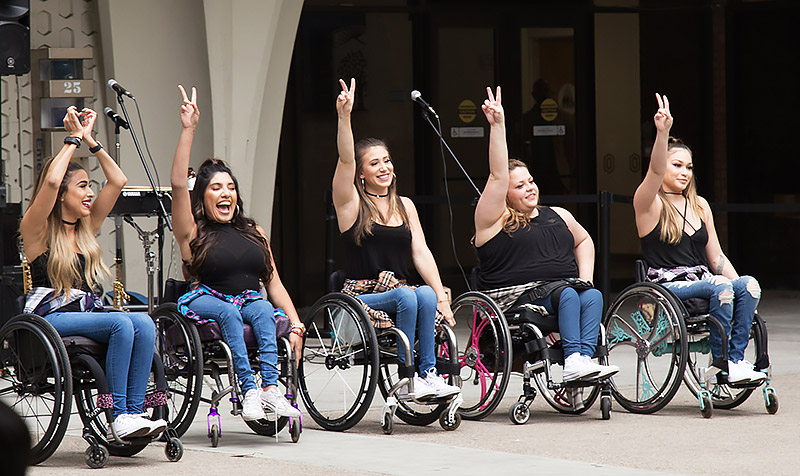 Student Destiny Elias noted that "people with disabilities are capable of having and sharing their dreams" after watching a wheelchair dance team and musicians with autism perform at last year's Cal State Fullerton Disability Awareness Day.  
Another student, Thy Ho, called the event "a step in the right direction."
To continue to educate the campus and broader community about people with disabilities, the third annual Disability Awareness Day will be held from 10:30 a.m. to 2 p.m. Wednesday, Oct. 25, in front of the Humanities-Social Sciences Building.
"Disability Awareness Day celebrates diversity awareness and strives to empower persons with differing abilities," said Darlene Serrano of CSUF's Disability Support Services.
The event, open to the campus community and public, features a disability resource fair, musical and dance performances, dog therapy, guest speakers, a history of disabilities exhibit, as well as other activities.
At CSUF, about 1,700 students are registered with Disability Support Services. In the United States, one in five individuals has a disability, according the U.S. Census Bureau.
Other campus event sponsors are CSUF's Student Wellness, Alumni Association, Abled Advocators student club and WorkAbility IV, which assists students with career development. Visitor parking information is available online.
For more information, contact Serrano at 657-278-3045. View the 2016 Disability Awareness Day video here.