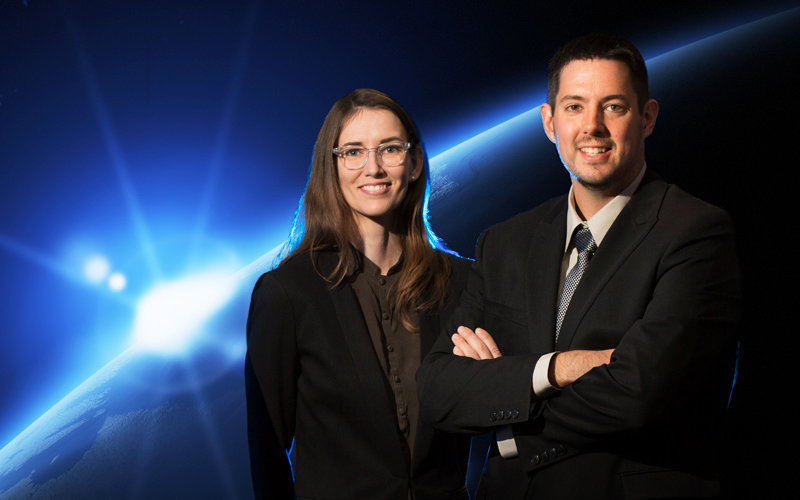 Scientists from Cal State Fullerton's Gravitational-Wave Physics and Astronomy Center will discuss new details and discoveries made in the ongoing search for gravitational waves at a 4 p.m. public lecture Monday, Oct. 16.
Jocelyn Read, assistant professor of physics, and Joshua Smith, associate professor of physics and Dan Black Director of Gravitational-Wave Physics and Astronomy, will present the latest cosmic developments in gravitational-wave astronomy.
The first detection of gravitational waves was made on Sept. 14, 2015, and announced on Feb. 11, 2016. CSUF scientists contributed to this discovery, which confirmed a major prediction of Albert Einstein's 1915 general theory of relativity, and marked the beginning of the new field of gravitational-wave astronomy. Since then, three more confirmed detections have been announced. The most recent detection was announced Sept. 27, and it was the first joint discovery by the LIGO and Virgo detectors.
The lecture will be held in Cal State Fullerton's Titan Student Union, Portola Pavilion, 800 N. State College Blvd., Fullerton, 92831. For more information, contact Michael Karg, senior director of development for the College of Natural Sciences and Mathematics, or 657-278-3348.
Visitor parking information is available online.