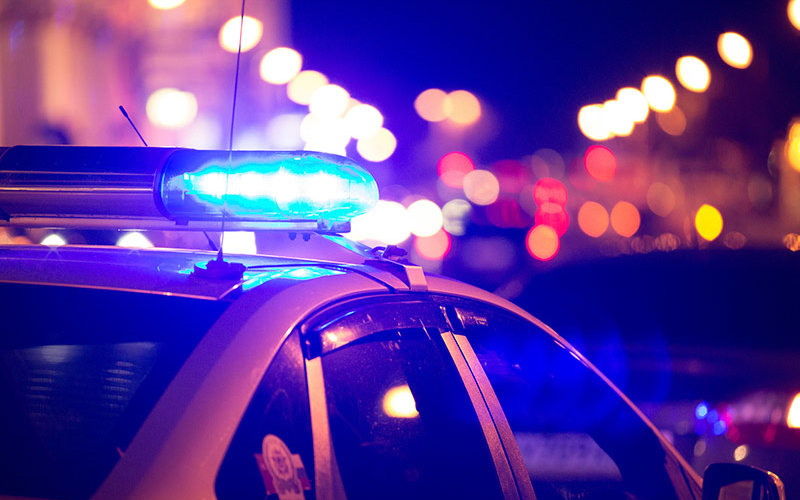 One-third of police chiefs and sheriffs have a graduate degree, and one-third of sworn officers have a bachelor's degree or higher, according to a new study from Cal State Fullerton's Center for Public Policy and the Police Foundation.
The largest and most comprehensive study conducted since 1978 on the role of higher education in policing, "Policing Around the Nation: Education, Philosophy and Practice" surveyed 958 law enforcement agencies from every state in the nation, including 842 that employ fewer than 250 officers and 116 that employ 250 or more officers.
The web-based survey was administered in May-November 2016 by CSUF's Social Science Research Center, and the September 2017 report was authored by Christie Gardiner, CSUF associate professor of criminal justice and Police Foundation senior research fellow. Gardiner, who teaches such courses as "Policing," "Criminal Justice Policy," "Juvenile Justice" and "Policing the City," previously worked as a crime analyst, police dispatcher, intern probation officer and police explorer.
"The last national data was collected in 1988, and a lot has changed since that time," Gardiner said. "The report does not ask, nor answer, whether officers with a college degree are better than officers without a college degree on any measure. What it does is provide data to begin to understand how higher education might be relevant to the practice of policing."
Key findings from the report, available on the Center for Public Policy website, include:
The CEO's (chief or sheriff) education level makes a difference in how an agency operates, from the philosophy that guides the agency and the strategies it uses, to the programs it implements and the policies it adopts. Today, 17.1 percent of CEOs have a high school diploma, but no college degree; 19 percent have a two-year degree; 28.7 percent have a four-year degree; 32.1 percent have a master's degree; and 3 percent have a doctorate or other terminal degree.
Minimum education requirements for law enforcement agencies are primarily dictated by state standards. Only 13.3 percent of respondent agencies require more education per department policy than is required by state law. Most (81.5 percent) agencies require a high school diploma to be hired. A small percentage requires recruits to have earned some college credits (6.6 percent), a two-year degree (10.5 percent) or a four-year degree (1.3 percent).
A college degree is usually required for promotion to higher ranks. While most agencies will hire a candidate without a college degree, most agencies will not promote them beyond sergeant without a degree. Agencies that require a four-year degree for promotion to detective, sergeant or lieutenant have a higher percentage of officers with a bachelor's degree than do agencies without such a requirement.
Almost one-third (30.2 percent) of sworn officers in the United States are college graduates with a four-year degree. About half (51.8 percent) have at least a two-year degree, and 5.4 percent have a graduate degree. The percentage of sworn officers in an agency varies considerably by state, region, agency size, CEO education level, union presence and department type. For example, 39.5 percent of officers in California, 49 percent of officers in Massachusetts, 42 percent of officers in Minnesota and 46.1 percent of officers in New Jersey have a college degree.
Agencies that have collective bargaining are more likely to require higher minimum education than state standards, have higher percentages of college-educated officers and provide more educational incentives than agencies without collective bargaining.
There is no single picture of higher education in policing. The picture changes considerably by agency size, type and location. What might be considered good policy for recruiting officers with college experience in one department could decimate recruiting efforts in another department.
"This is a long overdue study that provides important data to help police executives understand how higher education influences policing policy and practice," said Jim Bueermann, president of the Police Foundation and retired police chief for the Redlands Police Department. "It's exciting and certainly the beginning of many more informed conversations about education and law enforcement."
CSUF's Center for Public Policy is a nonpartisan research unit dedicated to providing informed and unbiased expertise in exploring problems and solutions for public policy issues in Orange County and the surrounding areas.
The Police Foundation is a Washington, D.C., nonprofit organization founded in 1970 to improve policing through innovation and science.
Media contact:
Christie Gardiner
657-278-3608
cgardiner@fullerton.edu