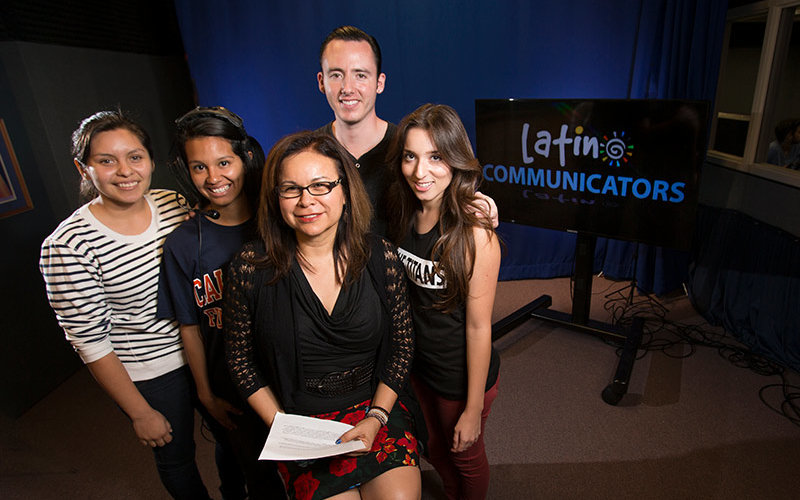 Cal State Fullerton alumni and faculty will attend a Friday, Dec. 15, reception to celebrate the shift of the College of Communications' Latino Communications Initiative to an institute and the program's success.
The institute's director, Inez González, began the program as an initiative in 2013 with founding partners Univision, Casanova/McCann and Southwest Airlines. Each of the partners has supported the program with repeated financial donations, mentorships and work opportunities for more than 100 students so far. Several of the program's alumni will speak at the event.
Through the years, LCI's program has built on its promise to create a workforce pipeline between Cal State Fullerton students and Spanish-bilingual media organizations. The program offers curricular and co-curricular opportunities for students, including a Spanish for Hispanic Media academic certificate and immersive ways for students to engage in research activities in the Latino market.
"The institute launch is an important milestone where we will recognize the efforts made to bring a good idea to fruition," González said. "It also represents our long-term commitment to prepare Spanish bilingual students to be more competitive in the workforce."
The formal designation enhances the programs for students by increasing the institute's visibility, its potential for fundraising and grant writing and its ability to expand alliances and build new partnerships, said Edward Fink, interim dean of the College of Communications.