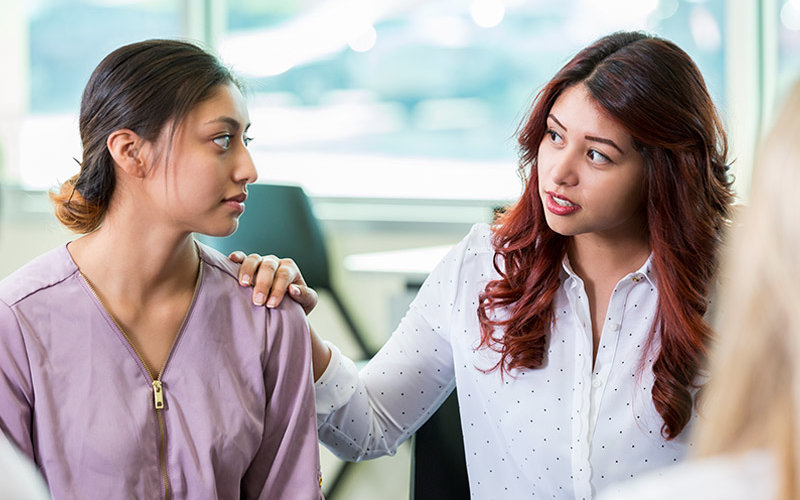 The first emphasis ever offered to master's students in counseling kicks off this fall with a focus on providing mental health services to Latinx and Spanish-speaking clients.
The Ánimo: Latinx emphasis was created to meet a need for this population, says Olga Mejía, associate professor of counseling. The goal was to create a graduate program that provides culturally competent and linguistically appropriate curriculum, training and supervision, and from that, produce clinicians who are culturally competent and have therapeutic Spanish-speaking skills, all of which contributes to improved engagement, assessment and treatment.
"Given our demographics locally, statewide and nationally, it's not surprising that we have a need for counselors that are trained in this area," she explained. "There are a very limited number of programs across the country that offer this kind of training on a regular, ongoing basis."
The importance, she stresses, is that in the Latinx community "there is a stigma to counseling. People in this community don't tend to seek help."
So when they do come in for assistance, "how do we engage in a culturally sensitive way so they come back and we can help them?
"We will focus on clinical issues related to Latinx and Spanish-speaking clients, including acculturation theory and process, immigration background and history, cultural value systems, intergenerational family conflict, ethnic identity models, similarities and differences among Latinx subgroups and the intersection of various other diversity dimensions, such as gender, religion, sexual orientation, disability and social class," said Mejía.
Students seeking the emphasis will be required to meet a prerequisite of basic spoken Spanish skills. They will enroll in five required courses taught in cohort style with professors who are bicultural and bilingual in English and Spanish. The number of units required for graduation will remain the same as for non-emphasis students, noted Mejía.
Already more than 100 students have expressed interest in the emphasis, she added. The first class is expected to number 15.
"There is not only a high need for people trained in this area but also an equally high interest in working with this community," said Mejía.