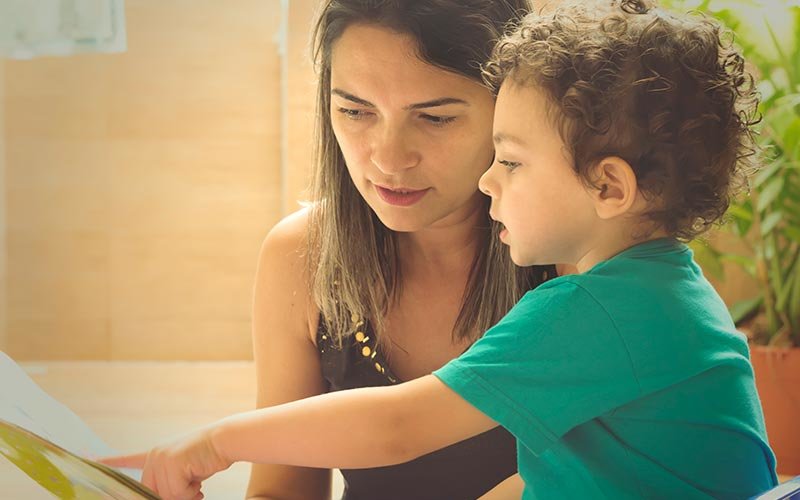 Recognized for providing exceptional support to student-parents, Cal State Fullerton's WoMen's and Adult Reentry Center received the Outstanding Undergraduate Student Parent Program award March 6 at the NASPA Student Affairs Administrators in Higher Education (formerly National Association of Student Personnel Administrators) annual conference in Philadelphia.
The award highlights the importance of family on the educational experience and encourages creative methods for serving undergraduate students with children.
"Our main goal is to support student-parents, showing that we value what they bring to campus," said Chalea Forgues, coordinator of the Adult Reentry Center. "Also, by connecting student-parents to each other, we are helping them build a support network and know they aren't alone in their experiences."
The center's services include:
pre-admission advising;
monthly verification of California Work Opportunity and Responsibility to Kids (CalWORKs) to ensure students receive support for child care through the State of California;
facilitation of nine scholarships for student-parents and nontraditional students;
scheduling of campus lactation spaces for students, faculty and staff;
parenting workshops, covering such topics as mindful parenting, building authentic relationships, scholarship writing and the graduate admission process;
family programming (Back to School Night, Tuffy's Play Day, Tuffy's Tidings); and
coordination of two student organizations (Alpha Sigma Lamda national honor society for adult students and AWARE: Adults Who Are Returning to Education).
Vanessa Aragon, a communicative disorders major, said tapping into the university's student-parent services helped her gain a sense of belonging on campus.
"The first event I attended with my family was a Back to School Night, where we were given a tour, tickets to the soccer game, as well as a meal for each family member," said Aragon. "That event was so much fun, and I enjoyed sharing my college life with my children. When I have been able to bring them to campus events, I feel closer to the college community."
Alumna Dianna Blake '15 (B.A. English), who received a scholarship as an undergraduate student, shared, "The support I received when dealing with balancing the life of a mother of three and finding out I was pregnant with a fourth right before graduation was invaluable."
Of the students qualifying for 2017-18 federal financial aid through FAFSA (Free Application for Federal Student Aid), 2,883 CSUF students claimed children dependents.
For more information about services for student-parents and nontraditional students, visit the WoMen's and Adult Reentry Center website.