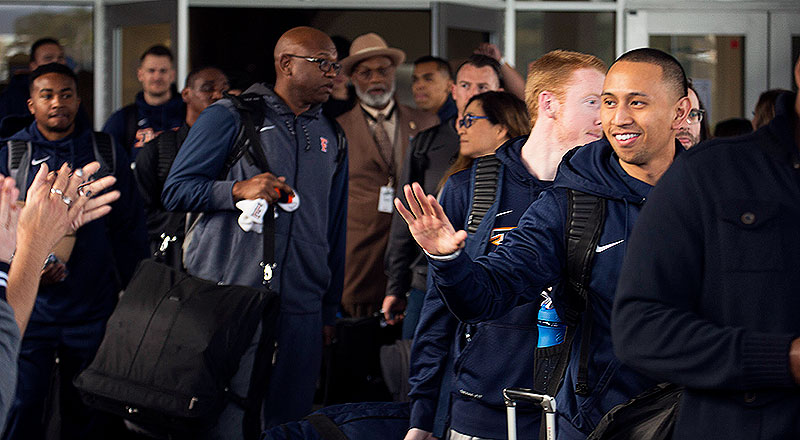 Students, faculty, staff and community supporters gathered early Wednesday morning to wish the men's basketball team well as they depart to take on the Purdue Boiler Makers in the first round of the NCAA tournament.
The Big West Tournament champions return to the national championship tournament for the first time since 2008.
Fullerton Mayor Doug Chaffee wished the team well and told the players that the entire community is behind them.
"All of you are a great team and your unselfish play has not gone unnoticed, and it has resulted in your winning ways," Chaffee told the players.
The team is the 15th seed and will play on Friday at 9:40 a.m. PST at Little Caesars Arena in Detroit. The game will be televised on truTV. For channel information, check  local listings. Find information about official watch parties on FullertonTitans.com.