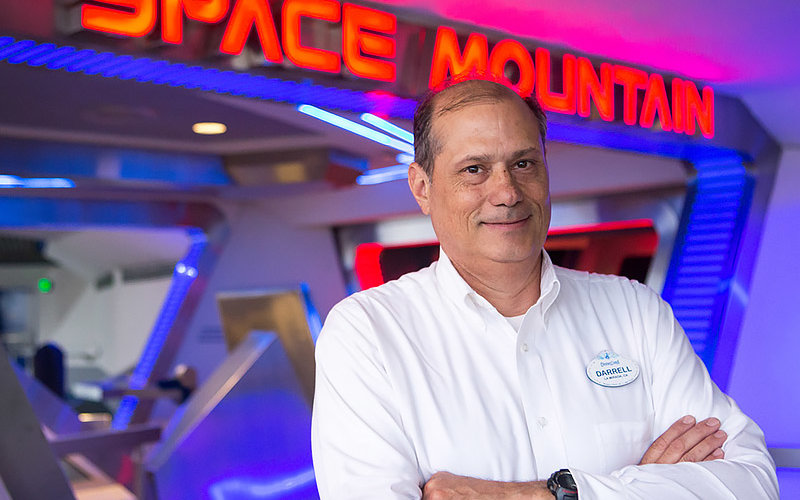 Since 1990, Cal State Fullerton alumnus Darrell Jodoin has been been using all the skills he learned in the engineering classrooms of his alma mater to bring that "whoopee!" moment to visitors to the "Happiest Place on Earth."
The 1985 graduate  achieved it in 2003 when he was tasked with rebuilding Space Mountain, Disney's futuristic roller coaster, for the park's 50th anniversary. Now he is doing it again, as part of the teams involved in building Star Wars: Galaxy's Edge.
"If I owe much in this life, it's to this place. Cal State Fullerton's engineering program provided me with a balance of theoretical studies in math, physics and engineering, coupled with opportunities to apply that knowledge in the various labs and participate in programs sponsored by the student chapter of the American Society of Mechanical Engineers," he remembered three years ago when he visited the campus.
To learn more, continue reading.