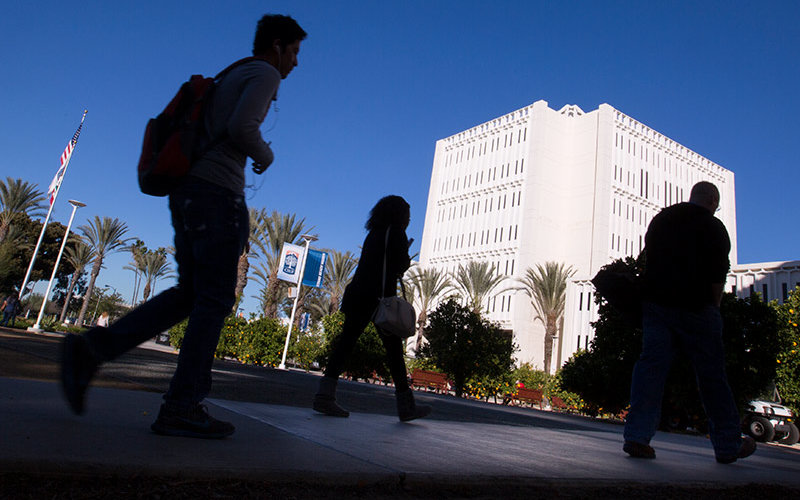 Quality of education, affordability and outcomes have earned Cal State Fullerton a spot among the top 12 percent of universities in Money magazine's "Best Colleges for Your Money 2018."
CSUF was ranked 84th out of 727 institutions across the nation in the Aug. 13 publication. Last year, the institution was ranked 106th.
Noted in Money was the university's "low average student debt load" of $15,000, graduation rate of 62 percent, average time to a degree of 4.9 years and average alumni salary within three years of $47,400.
The publication also noted the diversity of the campus, which has earned top marks for enrollment and graduation of underrepresented students. Last year, CSUF was second in the state and fifth in the nation for the number of bachelor's degrees awarded to underrepresented students overall, according to an analysis by Diverse: Issues in Higher Education.
CSUF also ranks highly for its nursing programs, as well as its online master's degree programs in business, engineering and education. Cal State Fullerton also ranks in the top quartile of the nation's "Best Value Colleges," according to Forbes.