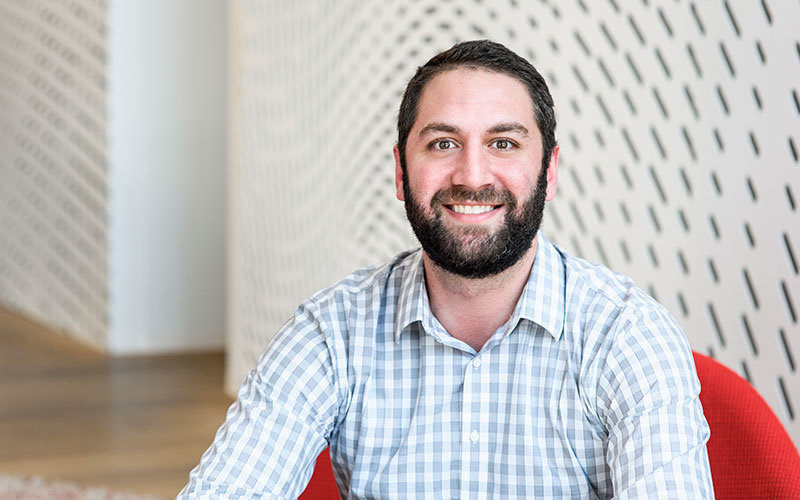 Kevin Rohani was a junior studying marketing at Cal State Fullerton when he was approached by a hotel executive.
"He told me if I had a hospitality degree, he would hire me the day I graduated," says the vice president of development and acquisitions at Dream Hotel Group.
Rohani '10 (B.A. business administration-entertainment and tourism management) switched his concentration and converted that first job as a 30-day temporary employee into a full-time role in operations and development. By 30, he had overseen development of destination resorts and hotels in Los Angeles, Phoenix, Las Vegas, San Francisco, Vancouver and Belize.
"My Titan education was the foundation, and with it, anything else in this business became possible," he says.
As an advisory board member of the Mihaylo College of Business and Economics Center for Entertainment and Hospitality Management, Rohani often returns to CSUF to mentor business students.
"Soon after my professional career started, I realized that one of the major factors in me finding my business path was that other people helped me along the way," he says. "Whether it was introductions or moral support, mentorship or advice, having access to these resources made this possible for me. Now, all I want to do is repay the favor to young students hungry to learn and grow within the hospitality industry."
Why are hospitality management graduates in demand?
With the increase in technology, the relationship aspect of business is becoming more and more important. Skills in service and nurturing relationships are at the core of hospitality.
Which CSUF faculty members encouraged you most?
Kim Tarantino (executive director of the Center for Entertainment and Hospitality Management) was instrumental in keeping me involved with the university once I began working at an executive level in business. She, Harold Fraser (lecturer in management) and other professors always wanted the best for me. It's tough to grasp the fact that there can be other people that genuinely care about your future, well-being and happiness. The faculty at CSUF always made me feel this way.
What three key skills must a hospitality manager have?
A hospitality manager should have the ability to anticipate needs rather than react to them, the ability to adapt and be flexible, and the ability to flat-out hustle.
How can CSUF business students prepare for a global workplace?
Start networking now. Start putting yourself in uncomfortable situations and get out of your comfort zone. Go to events. Email alumni. Meet with potential employers. Rejection should be a learning tool. I'm sure many have heard people's success stories starting with their first few years in the gutter, with no luck … that is life. Roll with the punches.
What can students do to create their own success stories?
Use the resources you have at CSUF to help you find a career or the job you are looking for. There are faculty, resource offices, groups, alumni and board members dedicated to helping you succeed. This will only work if you are the one who believes in yourself the most. If you do, we will. That is a promise.