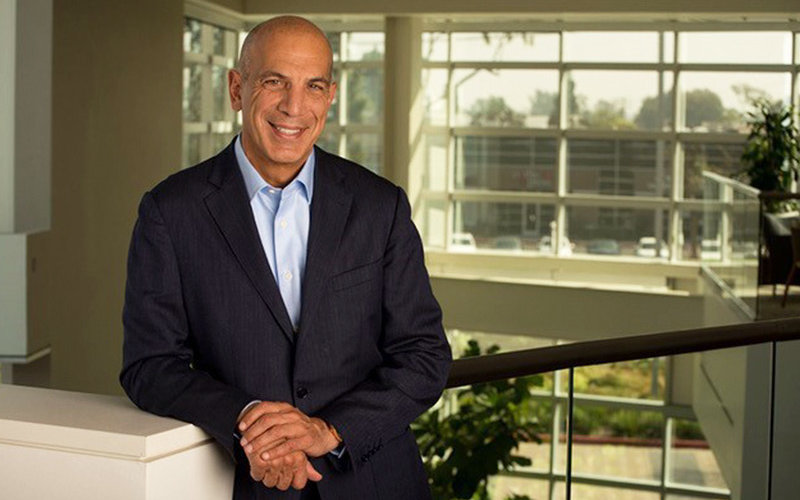 New tax laws, cryptocurrencies and cyber security are among the popular talking points set for the 17th annual Securities and Exchange Commission (SEC) "Hot Topics" conference sponsored by CSUF's Center for Corporate Reporting and Governance. The Friday, Sept. 21, program will be held at Hotel Irvine and tickets are now on sale.
"Fast-Changing Technologies Transforming Business" is the focus of the one-day event that draws CFOs, auditors and accountants of public companies and academics, as well as legal and financial experts, to participate in and lead discussions with regulators from the SEC, Financial Accounting Standards Board and the Public Company Accounting Oversight Board.   
Expert panels will review boardroom issues, and legal and financial updates or reporting as "hot topics" for businesses to monitor in 2018 and beyond. Technology discussions will target how cyber security concerns, blockchains, cryptocurrencies, big data and analytics are transforming the business and audit industry.
"As the regional leader in incorporating technology and real-world data analytics in the accounting curriculum, the Department of Accounting, which houses the center, is very pleased to host a conference on how the technologies of the future will impact business," said Vivek Mande, chair and professor of accounting and director of the Center for Corporate Reporting and Governance.
The conference also offers CSUF students insight into the business world, Mande said.  
As in past years, business administration students helped plan the event and schedule speakers. Students will help at the event's registration table and will attend the conference and write papers to submit in their business courses, he said.
Hester Peirce, a commissioner with the Securities and Exchange Commission, will deliver a keynote address beginning at 8:05 a.m., and Michael Mussallem, CEO at Edwards Lifesciences, will deliver a keynote address at 11:35 a.m. Panels include updates from representatives of the Securities and Exchange Commission and the Public Company Accounting Oversight Board; a discussion on how tax reform impacts your business led by representatives of Ernst & Young, Skyworks Solutions and BDO USA; and a discussion on how digitalization is transforming audits led by representatives of Deloitte, KPMG, BDO and PricewaterhouseCoopers.
A table of 10 at the event is $3,600, a half table is $1,800. Individual tickets may be purchased at $400 each or $225 for academics. The fees include a continental breakfast, lunch and reception. To register for the event, go online.
The Haskell & White Corporate Reporting and Governance Academic Conference, "Blending Theory With Practice," will be held Thursday, Sept. 20, at the same location. Experts with engaging research will share their academic papers on topics including accounting, finance, and economics. Registration is available online.