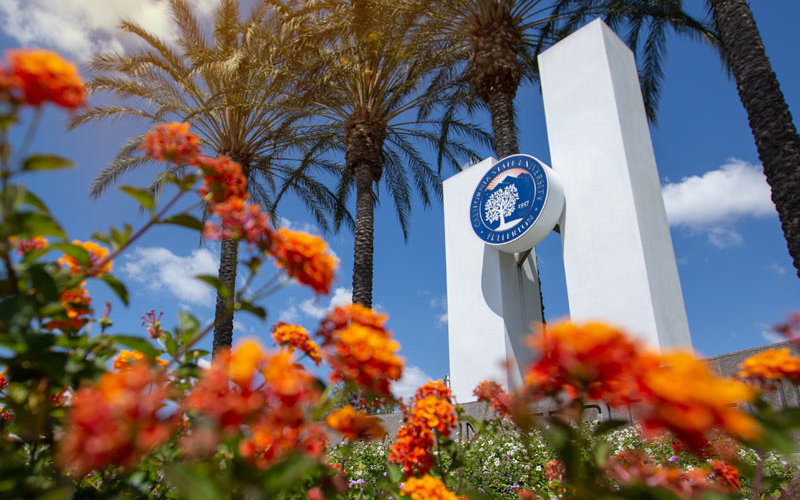 As Cal State Fullerton applauded the Nov. 15 launch of a new strategic plan, the campus community also celebrated the completion and accomplishments of its predecessor — the university's first five-year strategic plan, unveiled in 2013.
In January, CSUF President Fram Virjee vowed to "support the continuing momentum" of the 2013-18 plan during its final year, which outlined priorities for the campus and introduced a clear roadmap of strategies to fulfill them. The plan's four goals focused on preparing students to respond to workforce needs in an increasingly global society, increasing graduation rates, narrowing the achievement gap for underrepresented students, recruiting and retaining a diverse, high-quality faculty and staff, and increasing private fundraising.
Between 2013-2018, Cal State Fullerton achieved a 32 percent improvement in six-year graduation rates and an 82 percent improvement in four-year graduation rates for first-time freshmen. The university's graduation rate of 66 percent — the highest in CSUF history — reaffirms the university's commitment to seeing students engaged through degree completion. The equity gap for transfer students was erased while tremendous strides were made in decreasing it for first-time freshmen.
For the third year in a row, Cal State Fullerton recorded more than $21 million in fundraising commitments, with nearly $23.9 million booked for the fiscal year ending June 30, 2018. Over the past five years, the university has tripled its fundraising while at the same time, reached new records in the number of gifts from alumni, parents, faculty, staff and individual donors. Efforts have been advanced to further diversify our faculty and staff.
"The success of the 2013-18 strategic plan reflects the hard work of the campus community," said Mary Ann Villareal, associate vice president for strategic initiatives. "By year three, we had met many of the plan's objectives, and we continually raised the bar as we succeeded in meeting our goals. This effort and commitment truly exemplifies the spirit of 'Titans Reach Higher.'"