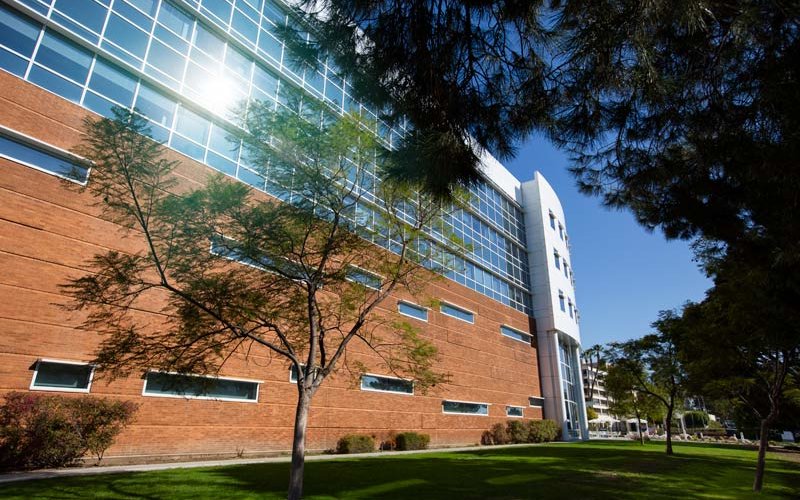 Inside Cal State Fullerton's Center for Entrepreneurship, the Titan Women Collective, a new resource for junior and senior female business students, is itself a startup.
Collective co-founder Charlesetta Medina '10 (B.A. business administration – entrepreneurship) is building a program that educates, empowers and mentors the next generation of female leaders and helps them grow into the workplace. She is currently selecting the first cohort of students who will begin the program this semester.
Participants can look forward to one-on-one mentoring, engagement with successful businesswomen in Orange County and guidance in developing soft skills, such as self-advocacy and negotiating.
Medina sees the collective as a way to empower young women to understand what success is for them, help them learn to say yes to opportunities and "be comfortable being uncomfortable." She also wants the program to be a model of collaboration with other resources at the Mihaylo College of Business and Economics. For example, second-year students in the college's Women's Leadership Program will be able to feed into the Titan Women Collective for a customized mentoring experience.
Like a true entrepreneur, Medina is wearing a lot of hats during this pilot year of the Titan Women Collective. She's guiding a handful of students through the program, benchmarking progress and measuring the impact of the experience. With the help and support of local businesswomen like Mima Ransom, vice president of Ransom Group LTD; Michelle Bergquist, CEO and co-founder of Connected Women of Influence; and Janet Steiner, former president and CEO of Thoro Packaging, she is securing mentors, building a board and developing fundraising strategies.
For more information or to get involved in the Titan Women Collective, contact Charlesetta Medina at cymedina@fullerton.edu or 657-278-8243.