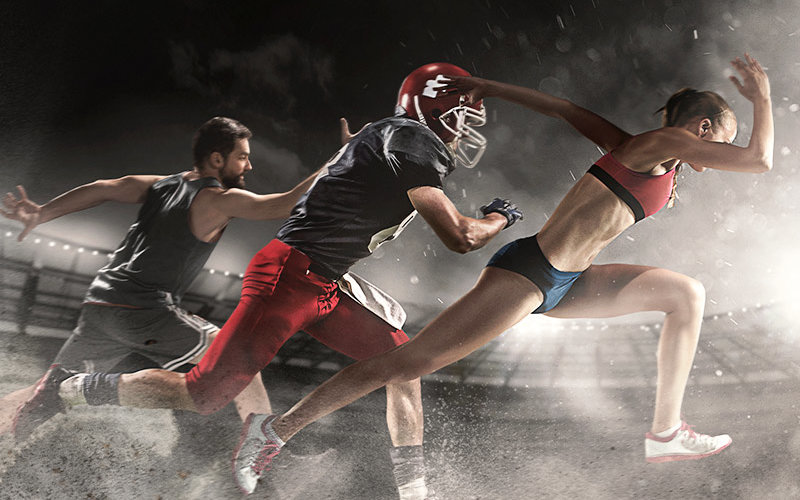 International sports scholars will be discussing topics ranging from women and black athletes to the legacy, technology and fundraising of past Olympic Games during the March 15-16 Center for Sociocultural Sport and Olympic Research Conference at Cal State Fullerton.
The two-day program also will feature a keynote address by David Wiggins, author of "More Than a Game: A History of the African American Experience in Sport" and co-director of The Center for the Study of Sport and Leisure in Society at George Mason University.
Wiggins, who will be honored with the center's Distinguished Scholar Award, will present a talk on Milt Campbell, the first African American to win the gold medal in the decathlon at the 1956 Summer Olympic Games.
Harry Edwards, civil rights activist, professor emeritus of sociology at UC Berkeley and author of "The Revolt of the Black Athlete," will be honored with the center's Distinguished Leadership Award.
In addition to the keynote address, other presentations include:
 "'Help Us to Beat This Evil': Britain, Morality and the Transnational Foundations of the Anti-Apartheid Sport Boycott" by CSUF kinesiology faculty members and center co-directors Matthew Llewellyn and Toby Rider
"Sitting Down to Stand Up: A Critical Examination of the Rhetorical Body Politics of Colin Kaepernick's Silence" by CSUF graduate student Michael Rizk
"The 2018 PyeongChang Olympics and its Effects on Inter-Asia Diplomacy and Emotions in South Korea" by Younghan Cho of Hankuk University, South Korea
"Elite Women Athletes and Feminist Narrative in Sport" by Colleen English of Pennsylvania State University
"Olympic Games as 'Attractive Nuisance': Building False Hope of Economic and Social Legacies and Impact" by Clement Fasan of Lagos State University, Nigeria
A full copy of the program can be found online.
New Journal Launch
The concluding event of the program will be a reception and launch party for the Journal of Olympic Studies, the official publication of the Center for Sociocultural Sport and Olympic Research. Editor will be Matthew P. Llewellyn. The inaugural issue is slated for next year.
The Center for Sociocultural Sport and Olympic Research is one of only three Olympic studies centers in the United States and the only one on the West Coast. It is recognized as an International Olympic Studies Centre by both the International Olympic Studies Center in Switzerland and the United States Olympic Committee for its commitment to ongoing research and education.
Additional information and registration can be found here. Individual and student registration for the two-day event is $155 and $100, respectively. For more information, call Toby Rider, trider@fullerton.edu, 657-278-7129.