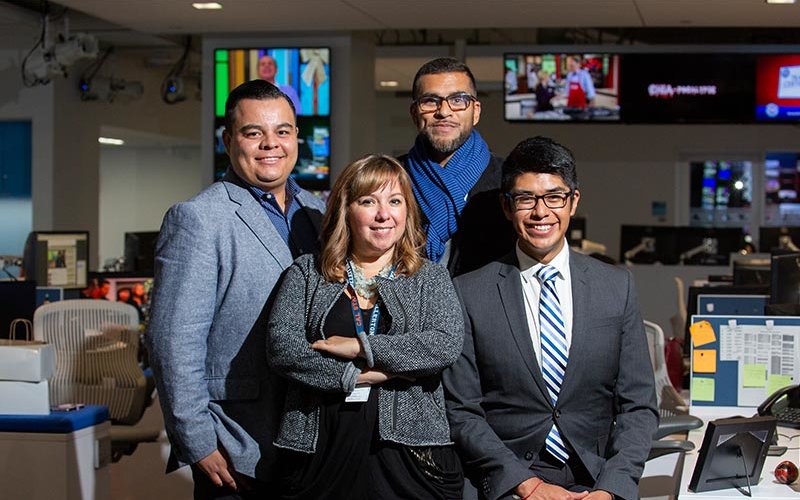 Student members of the Latino Journalists of Cal State Fullerton will take part in a Feb. 25-March 1 training workshop for Latin American and Caribbean journalists when the College of Communications hosts the InquireFirst Transparency and Investigative Reporting Workshop on campus. 
Sessions will be taught in Spanish by Jesus Ayala and Walter Baranger, both lecturers in communications, and several guest journalists from across the U.S. Attendees also will tour the Univision newsroom based at Cal State Fullerton.
The goal of the training is to equip Latin American journalists with the investigative skills needed to produce accurate, well-reported pieces that further transparency in their countries. 
Regina Yurrita, a senior majoring in communications-journalism and president of the Latino Journalists, says that club members are excited to be involved with this event.
"Being able to meet journalists from different parts of Latin America is interesting enough, but having them at CSUF and being part of the panels that we're also participating in is a big deal – and informative to the career we are all trying to pursue."