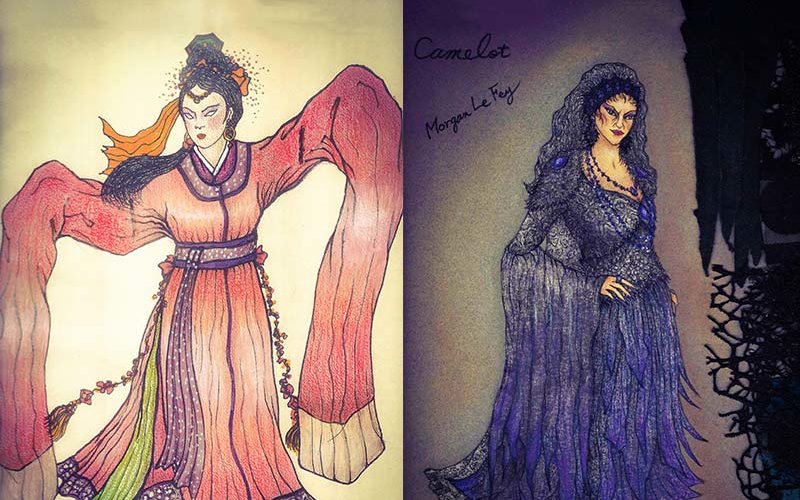 College of the Arts faculty members continue to be recognized outside of campus for their contributions to the art world.
Hyun Sook Kim, associate professor of theatre, will see some of her work in costume design displayed during the Prague Quadrennial 2019 in June. The faculty artist is one of the designers chosen for the USA National Design Exhibit Team participating in the program, which showcases top performance design, scenography and theater architecture. Kim received a PQ Exhibitor Travel Grant from the United States Institute for Theatre Technology's International Activities Committee to attend the Quadrennial.
Violinist Ernest Salem, professor of music, received the California American String Teacher Association Los Angeles chapter's Outstanding School Teacher of the Year Award. The honor is presented to an educator who has made "a significant contribution to a school orchestra or university program, epitomizing every facet of excellence in string teaching," according to CalASTA's website. Salem has taught at CSUF for nearly 30 years.  
The exhibition "Open Air" by Hiromi Takizawa '05 '07 (B.A., M.A. art), assistant professor of art, will run through Sept. 1 at the Orange County Museum of Art. Her exhibition features glass and light installations and sculpture that examine nature on both sides of the Pacific Ocean. The coordinator of CSUF's glass program also co-curated the exhibition "Closer Look: Intimate-scale Sculpture From the Permanent Collection" with OCMA assistant curator Alyssa Cordova '13 (M.F.A. art-design).