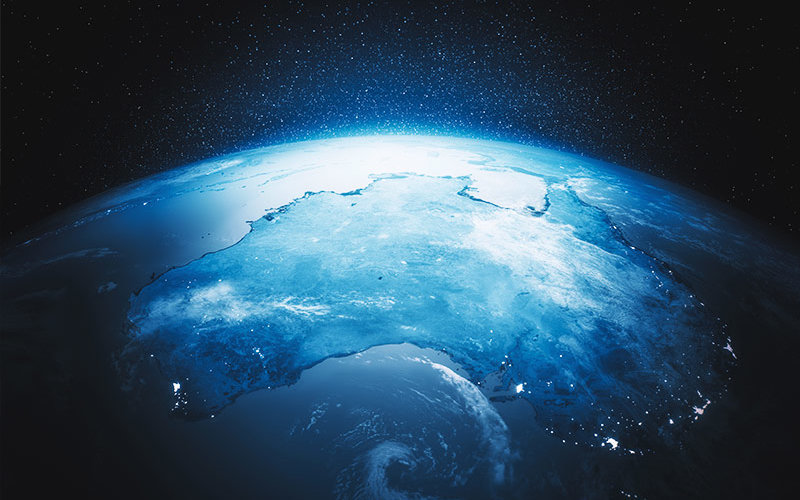 Programs that focus on how to live and work in a more sustainable world are slated for this year's celebration of Earth Week at Cal State Fullerton. The April 15-26 programs are free and open to the public.
"The goal of Earth Week is to promote awareness of sustainable living — how to incorporate sustainability into our lives so that we leave the world in better shape than it is today," explained John Bock, director of Cal State Fullerton's Center for Sustainability.
Among the many week's activities is a campaign to increase the use of refillable water bottles on campus. Capital Programs and Facilities Management's Sustainability Office is sponsoring a program to hand out "Fill It Forward" stickers so faculty, staff and students can take part in the "Fill It Forward" initiative during Earth Week. Free scannable stickers are to be placed on refillable water bottles and participants can download a free phone application to select what communities they would like to support.
"Every time someone fills their water bottle and scans their sticker, a donation equal of a cup of clean water goes to a third world country where there is a need," says Janet Purchase from the Sustainability Office.
Among the other scheduled activities include:
Thursday, April 18
10 a.m. to 2 p.m. — Third Annual Bike and Transportation Festival 
Sponsored by Parking and Transportation Services
along the walkway between the Pollak Library and the Titan Student Union.
Tuesday, April 23
11 a.m. to 2 p.m. — Farmers' Market and Earth Week Expo
Sponsored by Associated Students Inc. Environmental Sustainability Commission
Becker Amphitheater and the Titan Student Union east side walkway.
Noon to 1 p.m. — Concrete Workshop 
Featuring Ava Moussavi of the Riverside County Water District
Education Classroom Building, Room 167
4-6 p.m. — A Steward of Place – Student, Faculty and Special Projects Showcase
Sponsored by the Fullerton Arboretum
Fullerton Arboretum, Bacon Pavilion
Wednesday, April 24
9 – 11 a.m. — Capital Programs and Facilities Management Open House 
Corporation Yard
2:30 – 4 p.m. — Careers in Sustainability Panel 
Sponsored by ASI Environmental Sustainability Commission
Student Recreation Center, second floor conference room
Thursday, April 25
Noon – 12:30 p.m. — Water drainage demonstration
Sponsored by the CSUF Chemistry and Biochemistry Club and OCACS
In front of the Humanities-Social Sciences Building
For a complete listing of activities, go to the Earth Week 2019 calendar .