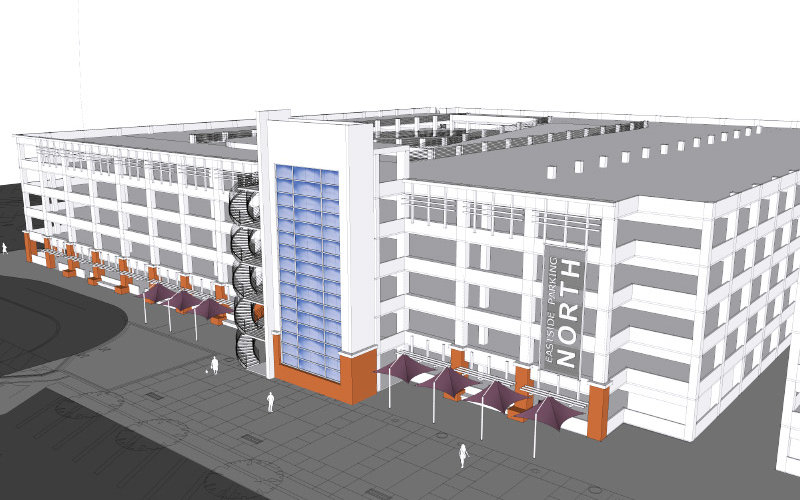 Campus members may think they are seeing double as Eastside Parking Structure 2 goes up beside its near twin, the original Eastside Parking Structure, located north of the Fullerton Marriott and completed in 2010.
The six-level structure will be a mirror image of the first, and will feature 1,900 parking spots, energy-efficient LED lighting, as well as elevators and a staircase. Like the original structure, it also will feature a solar canopy.
The contractor for the $38.8 million project is Bomel Construction, the same contractor that built the first structure, as well as the State College Parking Structure located adjacent to the Student Recreation Center. The project includes road improvements to East Campus Drive.
The structure will be built on a portion of Lot E and will increase the number of parking spaces on campus.
"After years of planning and student consultation, we are excited to announce a new parking structure that will open in fall 2020," said Kristen Jasko, director of Cal State Fullerton's Parking and Transportation Services. "The structure will provide 1,900 parking spaces in one of the most preferred parking areas on campus."
Site setup is expected to begin in June with construction fencing around the footprint, said John Spencer, project manager. East Campus Drive will remain open during the construction, which is expected to continue for roughly a year.