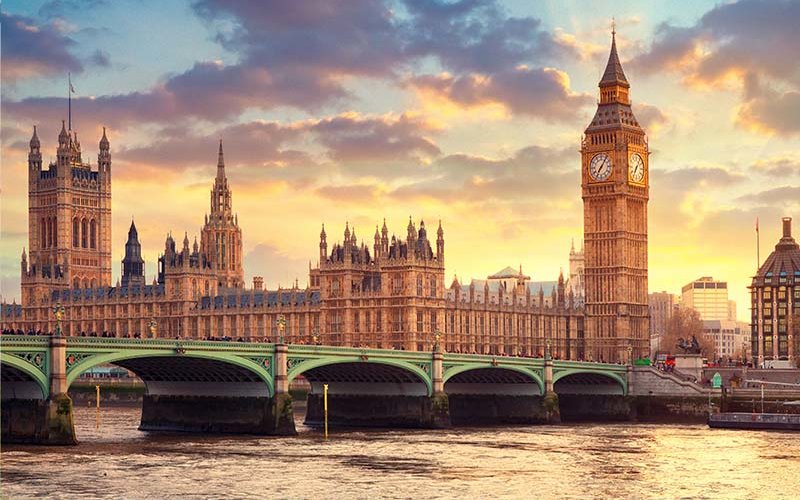 "There are lots of possibilities, and you have to reach for them and not be afraid," explains Cal State Fullerton sophomore and first-generation college student Jasmine Garcia. "If I can go for big dreams, I can inspire other Hispanic youth and teens to do the same."
With that motivation in mind, Garcia applied and was selected as one of only ten 2019 Frederick Douglass Global Fellows. She is the first CSUF student to receive the prestigious and highly-competitive scholarship that provides an intensive, four-week, three-credit, study abroad program in London this summer, with all expenses paid. Garcia was selected from a pool of more than 400 applicants across the nation.
At CSUF, Garcia is a President's Scholar, a member of the Women's Business Leadership Program, and part of the Business Honors Program. She is looking forward to studying intercultural communication and leadership in London, and applying what she learns abroad as she pursues a bachelor's in business administration-marketing with a minor in communication studies.
Lorenzo Bizzi, faculty adviser for the Business Honors Program and associate professor of management, knows Garcia's travel experience will have an impact beyond her own growth.
"Business comes down to interactions with people. In the increasingly global marketplace, this opportunity to with intercultural communication and leadership will give Jasmine new perspectives. And knowing how thoughtful and creative she is, she will find ways to share those and inspire others at CSUF."
The Frederick Douglass Global Fellowship was established to make study abroad accessible to students from minority serving institutions like CSUF.
"We at Cal State Fullerton are pleased to partner with the Council on International Education and the Penn Center for Minority-Serving Institutions in breaking down barriers — cost, cultural, curriculum or otherwise —  to high-impact educational experiences that yield high-impact graduates," says President Fram Virjee.
"The Frederick Douglass Global Fellowship is such an experience, and Jasmine Garcia is as deserving of the positive outcomes it provides as any student in the nation. She and the rest of the 2019 cohort, along with every single qualified student who applied, not only earned this life-changing grant and opportunity, but their participation will undoubtedly widen paths to such high-impact practices for generations of MSI students to come."
Qualified applicants who were not selected for a fellowship this year were instead awarded a $1,500 grant toward select summer study abroad programs through CIEE. Fifteen leaders of MSIs, including President Virjee, have pledged an additional $1,500 per student in support of this program.