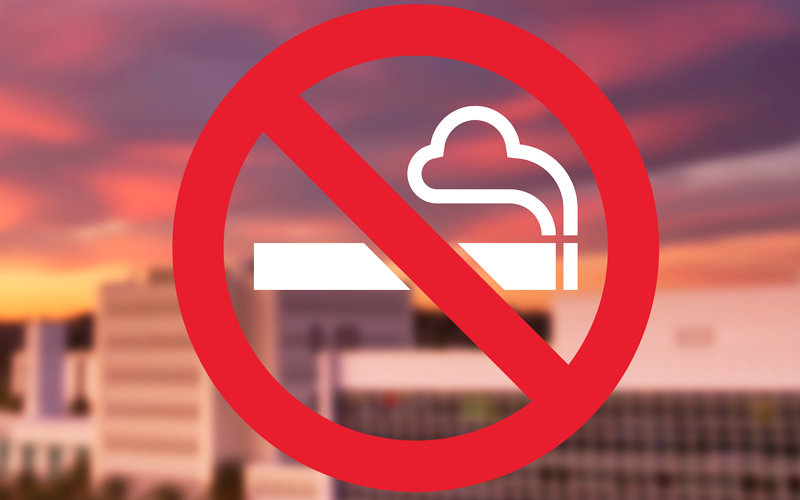 In recognition of Earth Day and to promote a smoke-free campus, Fresh Air Advocates and the campus Smoking Ban Committee invite the campus community to celebrate five years of a smoke-, tobacco- and vape-free campus Thursday, April 25.   
Campus members are invited to take part in a 10 a.m. to 2 p.m. campuswide cigarette butt clean-up, starting at the check-in table along the walkway between the Pollak Library and the Titan Student Union. All volunteers who do so for at least 30 minutes will receive a free T-shirt and lunch.
But even those who can't help with the clean-up can celebrate the anniversary at noon with giveaways and cake.
CSUF became the first CSU smoke-free campus in August 2013, and since then more than 60 students have stepped forward as Fresh Air Advocates — student peer educators — to advocate for a smoke-free campus through peer education, cigarette butt clean-up events each semester and outreach signage throughout campus. More than 160,000 cigarette butts have been collected by 500 volunteers.
In addition, advocates collect data through surveys to understand students' perception of smoking and vaping on campus. Results of the surveys are used to help develop resources to continue to inform the campus and promote a smoke-free campus.
To sign-up for the cigarette butt clean-up, go to tinyurl.com/FAAcleanup