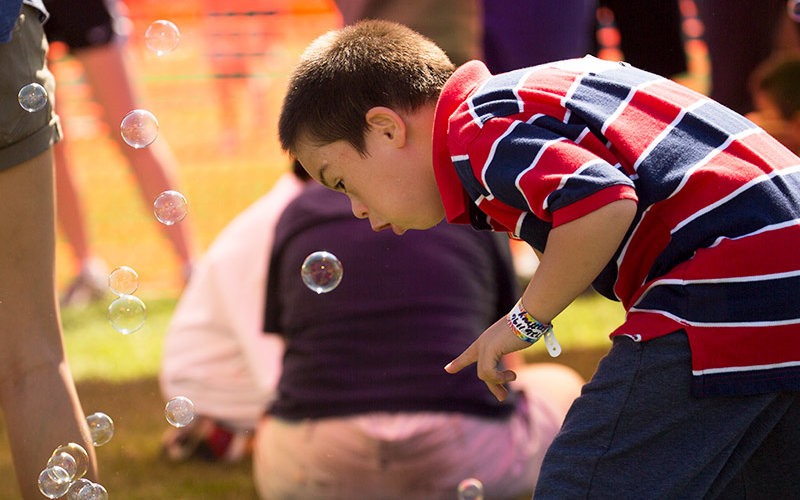 More than 2,000 special athletes and 3,000-plus high school and university volunteers will join in the celebration of the Goodwill of OC/Faley Special Games – Kathleen E. & Jack Faley Memorial Friday, May 3, at Cal State Fullerton.
The 8:30 a.m. – 2 p.m. event will feature a variety of sporting events for athletes with different types of disabilities, from wheelchair races to football and basketball toss, as well as special activities including live music, balloon animals, and visits by police squad cars and fire trucks. The highlight is the parade of victory; each participant is a winner.
The games initially began in 1986 as part of a CSUF class project created by Dan Faley and other classmates with only 100 special athletes. In 1988, the CSUF Special Games were renamed after Kathleen E. Faley, dedicated special games volunteer and Titan alumna, who lost her life in a car accident. In 2015, it was dedicated to organizer Jack Faley, who had been a part of the Special Games since its inception.
Regulations require each individual volunteer to be registered through a school, campus group or organization. The registration form is available online. For more information, log on to www.csufspecialgames.org.