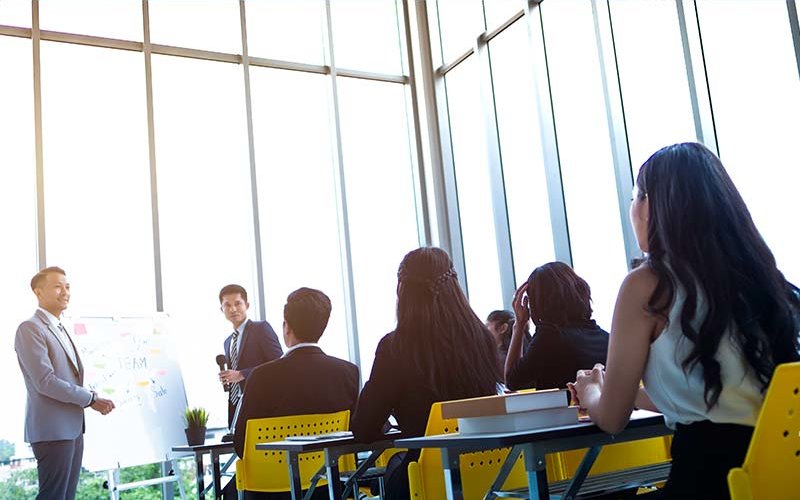 Six teams of Cal State Fullerton student entrepreneurs will go head-to-head Friday, April 19, pitching their business plans in the hope of attaining part of the available pool of more than $40,000 in scholarships and in-kind sponsorships, including six-month residencies in the CSUF Startup Incubator. 
Formerly called the Business Plan Competition, the free event is open to the public and will take place 1-4 p.m. in the Titan Student Union's Portola Pavilion.
The competitors include:
Bryan Ruef, 10-8 Systems — A dispatch system that enables smaller municipalities to respond to emergencies more quickly.
Brandon Hawkinson, Kai Iseda, Gaury Verma, Chris Nguyen, Dat Nguyen, Ayli —
An online "bodyguard" for personal data security.
Kylie Toney, Captshield — A helmet to help reduce sports concussions among youth.
Leonardo Gomez, Runball — A dog fetch toy that allows for easy owner retrieval.
Raul Chavez, Kasie Chen, Josue Flores, Brian Brady, Safe Space — A safe place for people with disabilities to exercise their bodies and minds.
Russell Gilchrist, Michael Ruiz, Josh Sloane, Tomorrow's Tone — A musical educational system providing a more effective learning environment for special needs children.
Admission tickets are available online. Contact the Center for Entrepreneurship at 657-278-3464 with any questions.