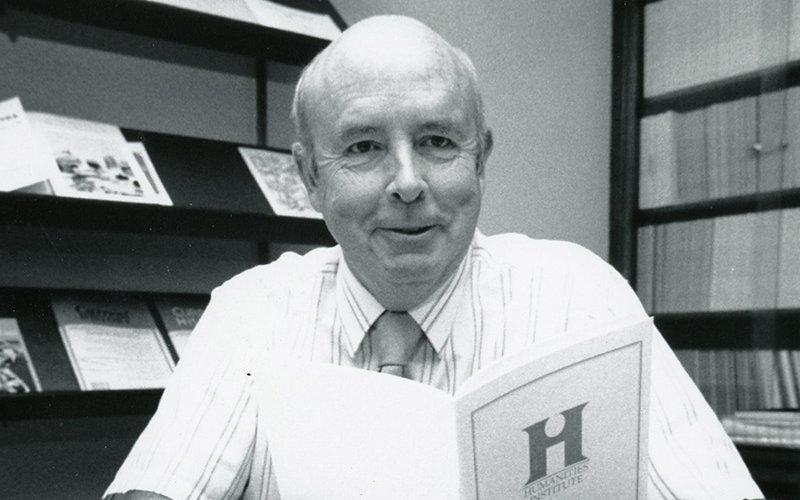 Charles A. Frazee, professor emeritus of history who served the campus community for 22 years, died May 14 at the age of 89 following a short illness.
The historian, whose area of expertise was Byzantine, East European and Christian church history, directed Cal State Fullerton's Russian and East European Studies Program in the 1970s and its Humanities Institute in the 1980s. Frazee also served as graduate coordinator for the History Department.
He was awarded numerous fellowships and grants from such organizations as the National Endowment for the Humanities during his academic career, and was the author of several books, including volumes one and two of "World History the Easy Way," "Two Thousand Years Ago: The World at the Time of Jesus" and "Catholics and Sultans: The Church and the Ottoman Empire, 1453-1923."
Frazee earned his doctorate in East European history from Indiana University in Bloomington. He is survived by his wife, Kathleen, administrative support coordinator emeritus who served in the Center for Oral and Public History, and daughters Sarah and Jill.
A rosary vigil will be held at 7 p.m. Wednesday, May 22, at McCauley and Wallace Mortuary, 902 N. Harbor Blvd., Fullerton, followed by a funeral mass at 10:30 a.m. May 23, at St. Joseph's Church, 717 N. Bradford Ave., Placentia.
In lieu of flowers, they request donations to the Fullerton Arboretum, Catholic Relief Services or H.I.S. House.