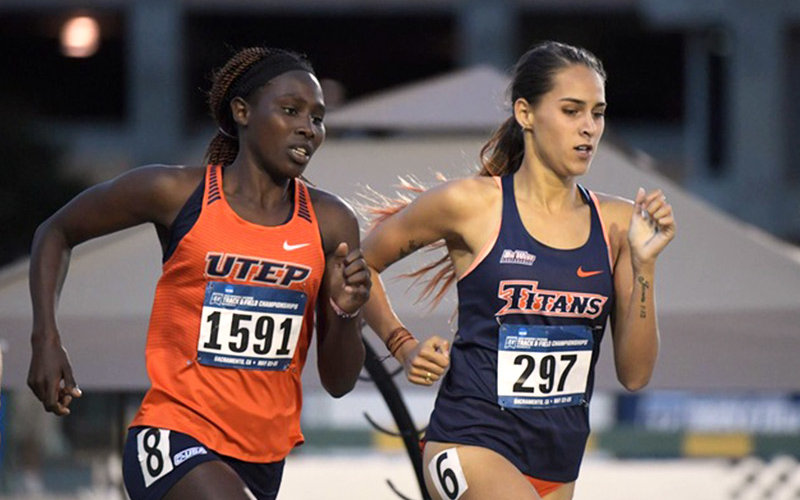 Cal State Fullerton's men's and women's track and field teams will be competing June 5-8 at the NCAA Championships in Austin, Texas. The men are taking to the field beginning Wednesday, June 5, while the women's action starts a day later at the University of Texas Mike A. Myers Stadium.
The meet will be broadcast on the ESPN networks.
First action for the Titans will be the men's 4×400-meter relay at 7:48 p.m.  with Parris Samaniego, Rasaun House, Chris Shiley and Marcel Espinoza. The quartet's previous season-best time of 3:08.48 was good for first place at the Big West Championships; they bested it by roughly three seconds at the NCAA West Prelims. 
Samantha Huerta will start in lane one in the first heat of the women's 800-meter race at 6:44 p.m. Thursday. She entered the NCAA West Prelims with the No. 7 ranked mark at 2:04.33 and then she clocked a school-record time of 2:03.96 in the women's 800 meters to take fourth place in her heat and ninth overall.
For more details, continue reading.