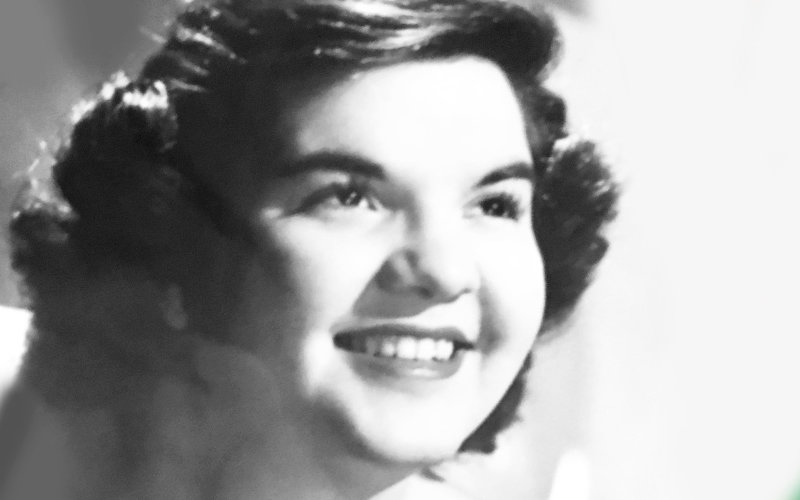 Jane Paul Hummel, professor emeritus of music, who helped shape and mold talented Cal State Fullerton vocal students into opera stars during her 24-year career on campus, died July 17. She was 91 years old.
Among her most notable students is international soprano Deborah Voigt, who called Hummel "the most influential teacher in my life." The mentor and opera star would be close friends for 30 years, Voigt recalled as a commencement keynoter in 2016: "With her, I felt utterly safe and she supported me through ongoing selfless gestures."
Hummel was a performer before she became an educator. At the age of 27, she auditioned for the Metropolitan Opera, winning the Chicago regionals to become a finalist for the Met, then spent five years in Europe during which she earned a diploma in opera from the Akademie fur Musik. She also earned a bachelor's and a master's degree from the University of Illinois where she was soprano in residence.  
Hummel would be influential in developing CSUF's vocal program, serving for several years as the program coordinator as well as teaching courses in music theory, history, education and performance, and coaching students one-on-one. 
"I met Jane in 1992, when a full-time position on the voice faculty opened up," remembered Mark Goodrich, professor of music. "Jane mentored me, sometimes yelled at me when she felt I needed it and provided me guidance.
"She taught and led the vocal area with an iron fist, always determined to do what was best for the students. She was brutally honest, had a wonderfully dry sense of humor, and was truly, one of the finest teachers I have ever known," Goodrich added. "She earned the respect of students and faculty alike."
"I want students to get more from their study of music," she explained in a 1983 feature about her, "to know how rewarding it is to touch someone's heart with the sound of their voice, because we all like strokes — and singing is giving strokes to someone else."
Hummel is survived by her children, Steven and CeCe.  The family invites Hummel's family and friends for an open-house Celebration of Life at her California home from 4 to 8 p.m. Saturday, Aug. 17. In lieu of flowers, memorial donations can be made to the CSUF Jane Paul Hummel Scholarship in Vocal Achievement.
You may send contributions to:
Cal State Fullerton University Advancement
College of the Arts c/o Patricia Falzon
2600 Nutwood Ave., Suite 830
Fullerton, CA  92831 
Please indicate "Jane Paul Hummel Endowed Scholarship in Vocal Achievement" in the memo field of the check.