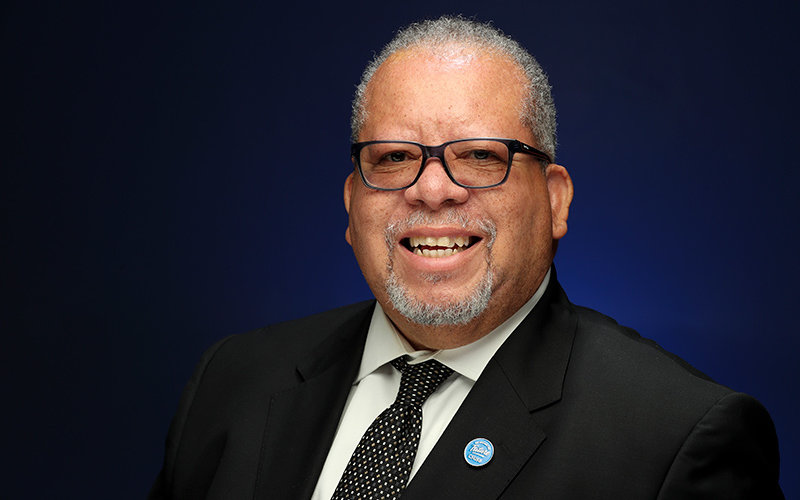 Harry Le Grande, vice chancellor emeritus of UC Berkeley and a nationally recognized leader in student affairs, is joining Cal State Fullerton, as vice president for student affairs.
His appointment is effective Aug. 26 and will continue through June 30, 2020.
Le Grande served with UC Berkeley for nearly 35 years, roughly 10 of which he was vice chancellor for student affairs. In that position, he led 19 administrative units and oversaw an annual operating budget of more than a quarter of a billion dollars. 
He began his tenure at the university as a student affairs officer in 1981 and rose through the ranks, including as associate director of housing and dining operations to associate vice chancellor of residential and student services programs. He also served at the University of Washington, Pacific University, Oregon State University, and both UC Santa Barbara and his alma mater, UC Irvine.
Le Grande was a Gov. Jerry Brown-appointed member of the California Student Aid Commission. He also chaired the Educational Funding Model Committee and Council of Student Affairs Vice Chancellors, and  served as vice president of the National Forum for Black Public Administrators. 
He is currently interim vice president for student affairs at Cal State San Bernardino and was interim vice president for student affairs and enrollment management at Sonoma State in 2018.
Le Grande has been honored with the Pillar of the Professional Award from the National Association of Student Personnel Administrators (NASPA); the Distinguished Service to the Professional Award from NASPA Region VI; and Berkeley Citation, the highest honor awarded by UC Berkeley.
Le Grande earned a B.A. in social ecology from UC Irvine and a master's of education in college student services administration from Oregon State University.