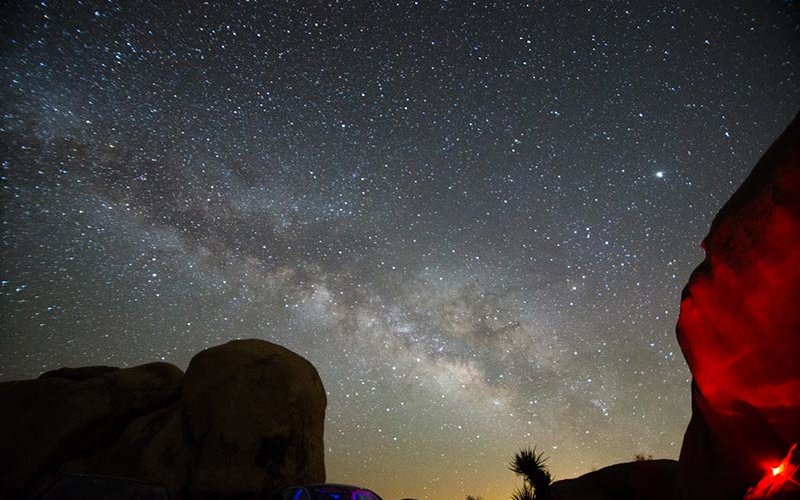 Those wanting to learn more about astronomy are invited to free September shows of "A Photon's Journey Across Space, Time and Mind" at Cal State Fullerton's Dan Black Planetarium. 
The 26-minute show, narrated by astronomer Neil deGrasse Tyson, follows the journey of a single photon as it is produced in a distant star, before travelling across the vast expanse of space to land on someone's retina. It explores fascinating processes of the cosmos — from astrophysics to the biology of the eye and brain. 
The portable planetarium will be set up inside Clayes Performing Arts Center's James D. Young Theatre. Show times are:
10:30 a.m. and 2 p.m. Tuesday, Sept. 3
2 p.m. and 3 p.m. Wednesday, Sept. 4
10:30 a.m. and 1 p.m. Friday, Sept. 6 

Donated by physics alumnus Dan Black '67, the portable planetarium is used for astronomy outreach, as well as for students in the "Introduction to Astronomy Laboratory" course, where they learn about the local sky, rotation of the earth, motion of the sun, stars and planets. 
The event is presented by the Physics Department in the College of Natural Sciences and Mathematics and the Theatre and Dance Department in the College of the Arts. Visitor parking information is available online. For more information, contact Shovit Bhari, staff physicist.