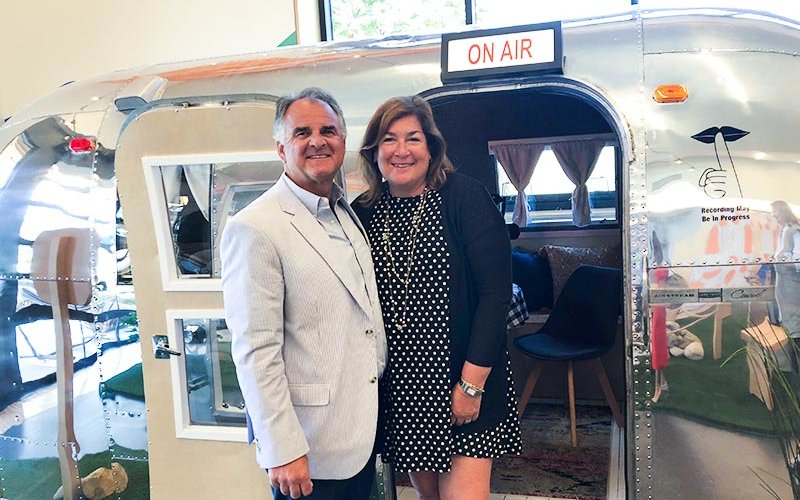 Cal State Fullerton students, faculty members and alumni are invited to join the Orange County community in recording their personal journeys when "Stories From the OC" visits campus Sept. 4 from 11 a.m. to 2 p.m.
"Stories From the OC" is a local experience affiliated with the national nonprofit organization StoryCorps and hosted by FivePoint. All interviews will become part of the StoryCorps archive — one of the largest collections of human voices — and preserved at the American Folklife Center at the Library of Congress.
President Fram Virjee, along with his wife, Julie, recently recorded their story, "Our Journey to the Titan Family." In the narrative, the Virjees talk about their lives, what led them to Cal State Fullerton and why they feel motivated to help students become future leaders.
There are three ways to participate:
Visit the FivePoint booth at CSUF's Discoverfest Sept. 4 from 11 a.m. to 2 p.m.
Make an online reservation to visit the "Stories From the OC" recording studio at Cadence Park Information Center (703 Benchmark) in Irvine through Dec. 31.
Record a conversation and upload it using the StoryCorps mobile app.
There is no cost to participate. For more information, visit the "Stories From the OC" website.