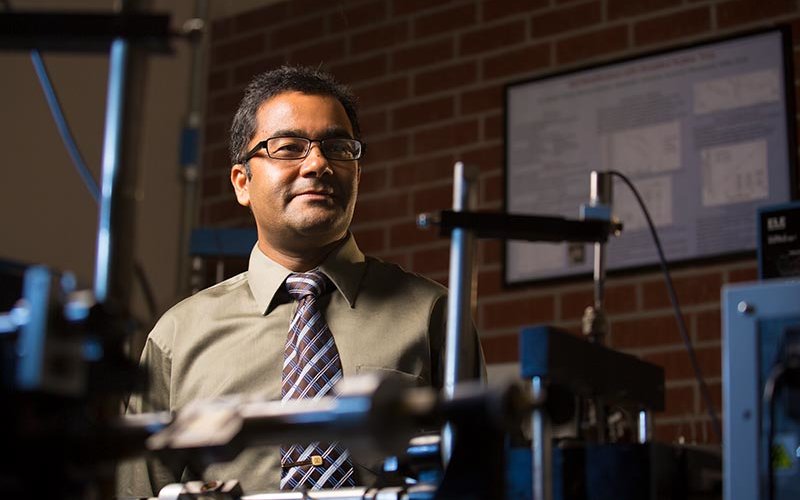 Binod Tiwari, professor of civil and environmental engineering and Cal State Fullerton's 2017 Outstanding Professor Award recipient, has been appointed associate vice president of research and sponsored projects in Academic Affairs. 
The appointment, effective Aug. 1, continues through Aug. 19, 2020, or until a search is completed for the permanent appointment.
Tiwari is a renowned scholar in geotechnical engineering with studies in soil and rock slope stability, as well as natural disaster mitigation, and has been awarded more than $1.6 million in research grants in support of his endeavors. Tiwari has served as vice president of the International Consortium on Landslides, managing director of the International Consortium on Geo-disaster Reduction and chair of the Council for Undergraduate Research's Engineering Division. 
He has served on the campus for 13 years, including tenures as a member of the Academic Senate and several university committees, acting department chair and interim coordinator of the master of science in environmental engineering program.
In addition to the Outstanding Professor Award, Tiwari has been the recipient of the 2016 Carol Barnes Teaching Excellence and 2012 CSUF Alumni Association Distinguished Faculty awards and honored with the American Society of Civil Engineers Geo-Institute Outstanding Leadership award.