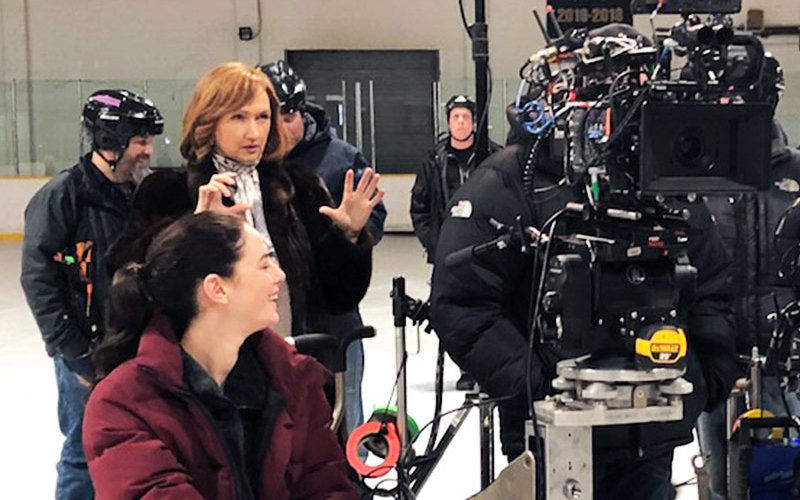 When Cal State Fullerton theatre students complete their finals in December, a sizeable number may find themselves glued to their television sets — taking notes and learning lessons as they watch their professor Svetlana Efremova-Reed portraying Russian skating coach Dasha Glushenko in the upcoming Netflix drama "Spinning Out."
It's just the latest role for the academic who practices what she preaches by keeping active in television productions ranging from "NCIS: Los Angeles," "House of Cards" and "The Americans," to film and stage.
The experience of performing is "invaluable" in teaching theater, explains Efremova-Reed, who has taught at CSUF since 1999. "That's why I bring my experiences to the classroom. The students love it and sharing what I've learned about the latest trends is what makes my teaching so relevant."
She discusses how shows are filmed and the fast pace of production during "Spinning Out." She even provides examples of what she means when she teaches about work ethics.
Like filming in Canada. In the winter. 
"It was so cold! We were filming outside and it was brutal. It was very uncomfortable, but as an actor you have to embrace being uncomfortable sometimes. You have to have the stamina to work 16-18 hour days. You can only learn it from experience, not from theory."
Efremova-Reed spent four months in Canada, filming the first 10 episodes of the drama that focuses on the competitive world of figure skating. The show also stars two-time Olympic ice skater Johnny Weir and January Jones from "Mad Men."
"Playing a Russian coach was very recognizable for me," says the Russian-born actress. "I had taken figure skating as a child; although, fortunately, I haven't had to perform on the ice."
The toughest part of filming? "Being away from my family and my students here at Cal State Fullerton."