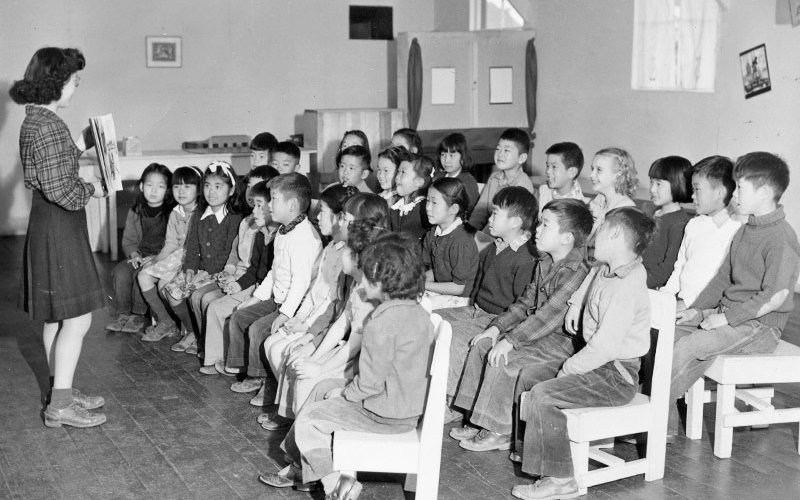 In the fall of 2013, Greg Williams contacted Cal State Fullerton's Lawrence De Graaf Center for Oral and Public History with a proposal to create a single website housing Japanese American history archives from various collections in the California State University system.
Today, the systemwide project has 14 collaborators — including COPH — and has received funding from the National Endowment for the Humanities, National Archives, National Park Service and the California State Library.
Williams, director of archives and special collections at Cal State Dominguez Hills, will visit CSUF Tuesday, Nov. 5, to deliver COPH's annual Hansen Lecture on "Building a Statewide Digital and Archival Collaboration: The CSU Japanese American Digitization Project." Free and open to the public, the lecture will be held at 5:30 p.m. in the Titan Student Union, Portola Pavilion A.
"It is evident that the materials on this site hold research value for the hundreds who have used them," said Natalie Navar-Garcia, COPH archivist. "COPH is proud to be a part of the collaborative CSU Japanese American website project."
True to its student-driven approach, COPH's Japanese American Oral History Project was launched in 1972 at the urging of undergraduate history major Betty E. Mitson. Working with faculty members Gary L. Shumway and Arthur Hansen, she transcribed, edited and indexed a series of tape-recorded interviews pertaining to the World War II Japanese American evacuation.
The project continued to engage students and faculty members in research for decades to come, amassing an archive of more than 300 oral histories. The collection includes notable oral histories with community leader Clarence I. Nishizu, civil rights activist Frank Emi, Nisei journalist James Omura, and longtime Manzanar Committee chair Sue Embrey. 
To date, COPH has contributed over 100 oral histories to the CSU collaborative website.