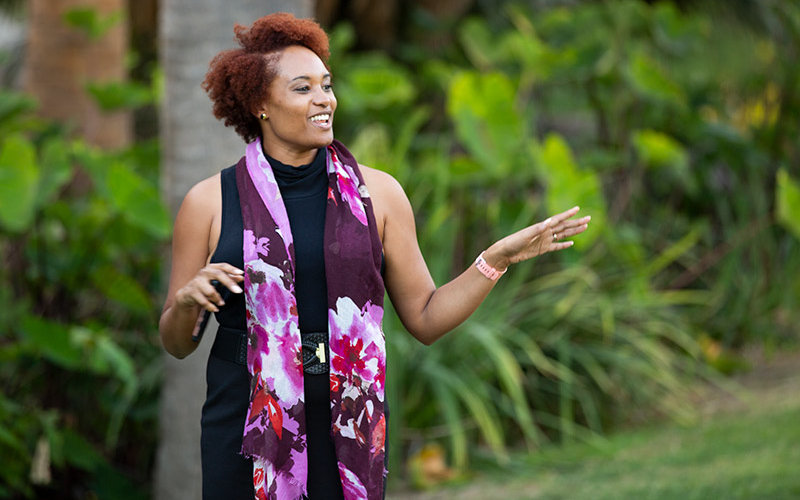 How are California State University staff, who deal with student veterans, those with disabilities, etc., faring when it comes to stress management and self care?
A Cal State Fullerton assistant professor of public health will soon find out.
"Although staff working in client-facing roles in service professions have higher rates of burnout than the general population, there is a paucity of research focusing on the physical and mental well-being of direct service providers in university settings," says Portia Jackson-Preston.
"Other studies have looked at university faculty and staff members in general but have not focused exclusively on those helping students who are at a heightened risk for trauma, ranging from those with disabilities, veterans, undocumented, or former foster youth, to those who are from underrepresented backgrounds, experiencing housing or food insecurity, or re-entering college.
"Do these staff have the tools they need to address the secondary trauma they may experience in serving and meeting the needs of those students?" asks the scholar whose research interests include multilevel approaches to self care and stress as a driver of health disparities.
Jackson-Preston hopes to kick off a survey in the spring in which she asks participants to assess their self care practices and mental and physical well-being as they support students facing various challenges in their efforts to succeed at college.
"I want to know how these staff members are navigating their own self care," explains Jackson Preston. "From there I hope to open dialogues on what their needs are at the individual level, as well as what can be done within the university system and by campus leadership to support their efforts."
She believes it is important for staff members to feel supported by others, "to know that you are not alone.
"By strengthening staff well-being, we also help our students," Jackson Preston notes.