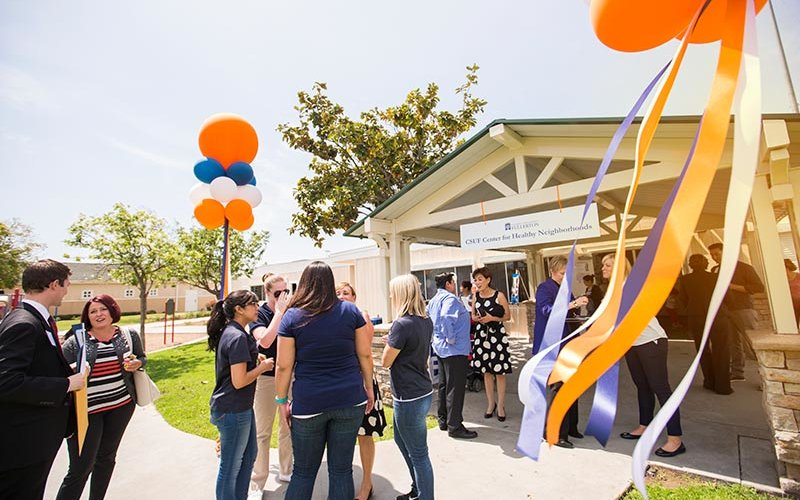 With a goal of spurring the imagination and critical thinking of youngsters, as well as plant the seed of future STEM careers, Cal State Fullerton's Counseling Department and Western Digital recently joined together to host a community event that involved families from the Center for Healthy Neighborhoods and university students.
University faculty, alumni and counseling students worked with parents to explain the lessons that their children were involved in, such as building and launching air and water-propelled rockets, under the supervision and instruction of Western Digital engineers.
The community center, created in 2016, is a collaboration between CSUF and the city of Fullerton to revitalize local communities with health and education programs and social services, many of which are supported by local businesses.