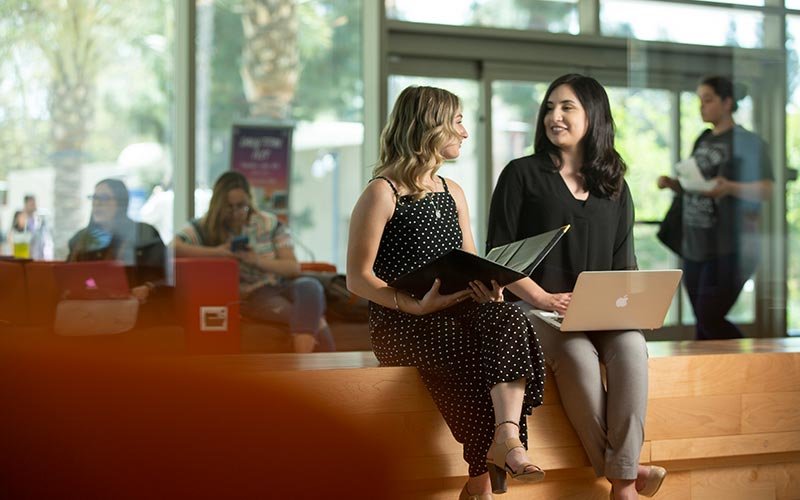 Under the direction of senior business startup experts and community entrepreneurs, Small Business Development Center student interns working at Cal State Fullerton's Irvine Center construct in-depth market research reports for startups in Orange County, the Inland Empire and the Southern California desert regions.
Partially funded by the Small Business Administration, the SBDC's student interns conduct research to show business owners their firms' strengths, weaknesses and potential competition. Their work helps the local community grow successful enterprises, some of which happen to be run by CSUF alumni.
Not only do these businesses gain vital insights on how to expand and improve, but the students who work on the reports get valuable experience they can carry with them in future careers.