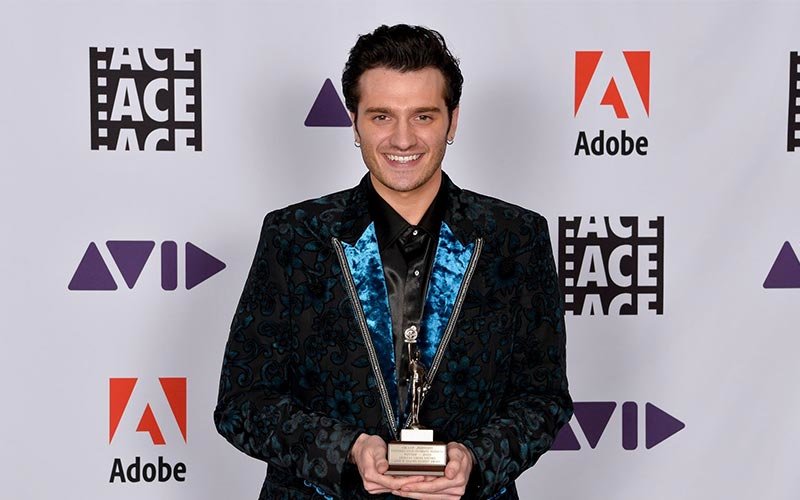 Chase Johnson, senior in cinema and television arts at Cal State Fullerton, was recently recognized for his film editing talents with the Anne V. Coates Student Award from the American Cinema Editors. Johnson took first place in the national ACE Student Editing Competition with an edited scene from the TV show, "Nashville."
Johnson's work was selected from a pool of nearly 70 submissions from the U.S. and the United Kingdom. "Just being nominated was like a dream come true, but to actually have won is surreal and overwhelming," he said.
For the competition, ACE provided raw footage and a lined script that applicants had to use to edit together an entire scene. 
In discussing his approach, Johnson explained that signs of quality editing are a match on action cuts that create a sense of continuity in the scene and the use of reaction shots. "It's important to show how characters react to one another instead of only cutting to them when they have dialogue or perform an action." 
He continued, "Sound is just as crucial as the visuals, so I think all the work I put into the overall sound design of the scene may have helped me stand out from the rest." 
Johnson has been passionate about film and television his whole life, but taking such classes as "Video Production I" and "Editing Film and Video" at CSUF equipped him with the necessary skills for a career in the field. After taking the latter course with Gordon Winiemko, lecturer in cinema and television arts, Johnson knew he wanted to be an editor. "I applied everything he taught me to the scene I cut for the competition." 
Winiemko wasn't surprised that Chase won the competition. "He showed talent right at the start of the editing class last semester. Even in his first assignment, he learned the basic properties of editing like rhythm and pacing and making the cuts flow, and he did really well with it. Someone who can grasp those properties has the makings of a good editor," he explained. 
Johnson accepted his honor — the first-ever ACE award for Cal State Fullerton — alongside winners from "Parasite" and "Joker" at the annual ACE Eddie Awards ceremony, Jan. 17 at The Beverly Hilton. 
After graduating in May, he hopes to apply for the ACE post-graduate internship to be an assistant editor. 
View Johnson's award-winning edit here.