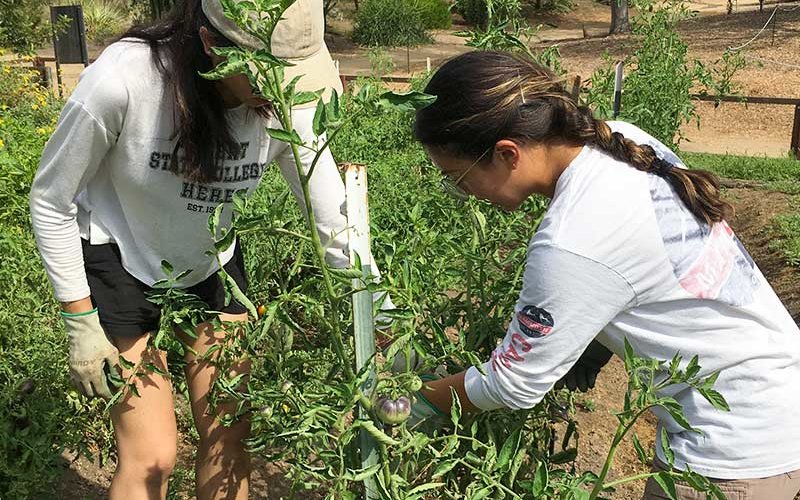 John Bock, who has long advocated for a garden on the main campus at Cal State Fullerton, hoped to have it up and running by April 22 Earth Day.
While the COVID-19 pandemic has stalled the groundbreaking, the project is perhaps more important than ever.
"The COVID-19 pandemic has laid bare some serious structural deficiencies in our society, including inequity, the fragility of supply chains and the magnitude of environmental degradation," said Bock, professor of anthropology and director of CSUF's Center for Sustainability. "I think one of the many messages is the importance of resilient local food systems."
Located between the Humanities-Social Sciences Building and Gordon Hall, the garden will feature accessible raised beds tended by student organizations, service-learning classes and other campus departments. The Fullerton Arboretum and U-ACRE will provide compost, seeds, seedlings and technical support. And additional programs in the areas of nutrition, sustainable agriculture and cooking are planned.
The groundbreaking now is slated for October, coinciding with national Campus Sustainability Month.