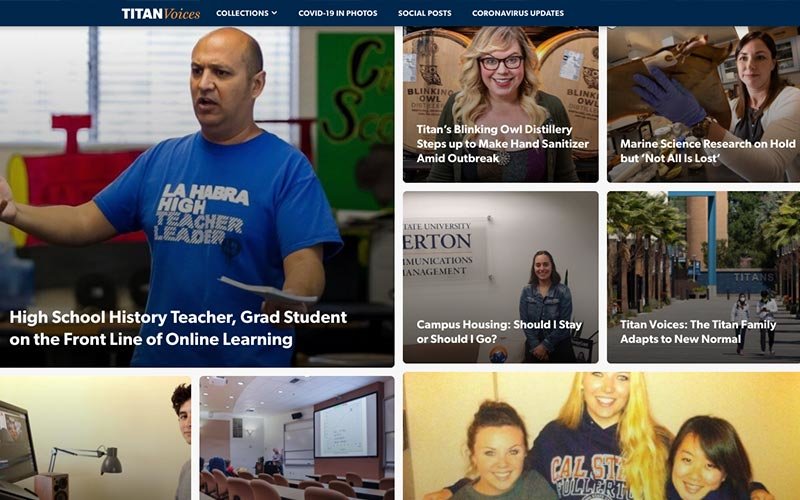 Cal State Fullerton is introducing a new blog, Titan Voices, a collection of stories, student blogs, photos and video that chronicle how our university and the community are responding to the COVID-19 pandemic.
The hope is that this will be a place to share how Titans are coping, responding and taking action to stay safe and well during this health crisis while, at the same time, meeting the needs of students and the university.
Also, we are looking for your help. Send story ideas to strategiccomm@fullerton.edu or mimahi@fullerton.edu, comment on our posts, and share your online learning and stay-at-home experiences on social media using #CSUFCOVID19.