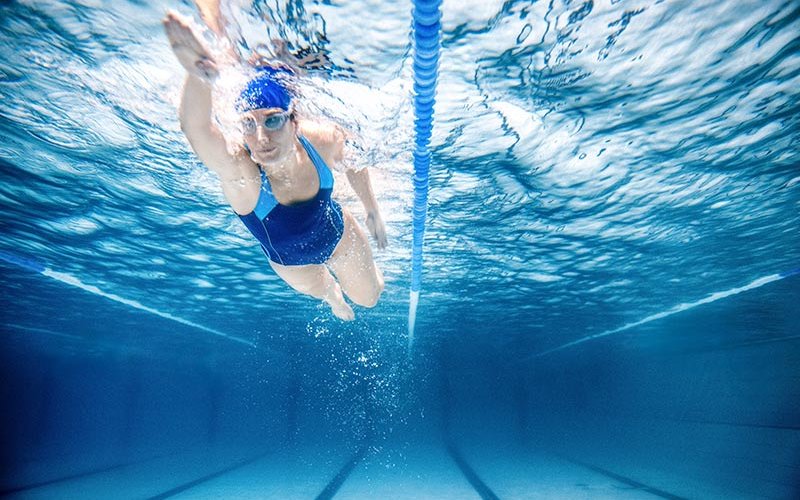 Athletes around the world have spent years preparing for the 2020 Summer Olympics in Tokyo, fine-tuning their training plans to achieve peak performance at optimal times. With the games tentatively slated for 2021 due to the COVID-19 pandemic, athletes and their trainers are scrambling to lay the groundwork for the year — or more — ahead.
Two of those trainers are Cal State Fullerton kinesiology faculty members Lenny Wiersma and Andy Galpin, who consult with several Olympic hopefuls on everything from sport psychology and strategic planning to diet, strength conditioning and recovery.
Mentally Coping With Uncertainty
Wiersma, a professor of kinesiology, serves as a sport psychology consultant for USA Swimming as well as individual athletes from other Olympic sports.
"For many athletes, the postponement has been incredibly stressful," he says. "Some were preparing to retire from their sport and start families, graduate school or work on other post-Olympic goals. Some are on the higher end of the age spectrum in which you may have a chance to medal at the Olympics, so another year can be seen as a liability."
For other athletes, says Wiersma, having another year could be advantageous. "They may have been dealing with an injury, or they may benefit greatly from another year of training, growth and development."
Many are concerned about inconsistent schedules, fitness declines from reduced training, uncertainty about future Olympic qualification criteria, and a lack of consistency in how each country is regulating or mandating social distancing and training, he says.
"Exercise is a tremendous regulator of mood," adds Wiersma. "Going from a very intense, regular training regime to mostly low levels of training comes with mood disturbances, anxiety and depression."
To cope, Wiersma has instituted weekly Zoom meetings to help athletes maintain social connection and to give advice on sleep management, daily routines and mental workouts. "Just because they can't be in the water now doesn't mean that they can't work on mindfulness, meditation, visualization, goal setting and resilience," he says.
Wiersma also advises that athletes trust that they have time, once restrictions are lifted, to get back to the physical shape they are used to training and competing at; not focus on what others are doing or not doing right now; and take advantage of the time they have been given to rest, recover and do things that they normally wouldn't be able to do.
"Focusing on factors within our control is critical," he says. "Above all else, our attitude is everything."
Training With Fewer Resources
"When you're the favorite, you like certainty," says Galpin, an associate professor of kinesiology and high performance consultant for three Olympic hopefuls in weightlifting and wrestling. "When you're the underdog, uncertainty can work in your favor."
Amid social distancing, Galpin explains that many athletes don't have access to the resources that go into training at this level, including massage therapists, physical therapists, chiropractors and more. Additionally, he says, maintaining access to high quality food is a challenge.
"There's a lot of frustration right now. You can't train the way you normally train," he says. "From a physical standpoint, it's the access to all the services and equipment that's really hurting them. Athletes at this level are used to having access to soft tissue work several times a week, for example."
"Stay-at-home" orders particularly impact sports that require interaction with other people, such as wrestling. "There's only so much stretching, running, push-ups and drills that you can do. If you can't wrestle with somebody else, that makes it really hard to train," explains Galpin.
As athletes scramble to modify their training programs, Galpin shares his own excitement in preparing Olympic hopefuls for the unpredictable road ahead.
"One of the things that makes sports so interesting is the uncertainty — and right now it's complete chaos," says Galpin. "On the physical side, we're going to see who's the better athlete when all we can do is push-ups and sit-ups. It's not going to be about who has the better gym, sports scientist, physiology team and supplementation.
"What's going to separate the athletes are those who take advantage of this time and embrace the chaos — they'll be ready to smash their competition."
Contact: Lynn Juliano, ljuliano@fullerton.edu