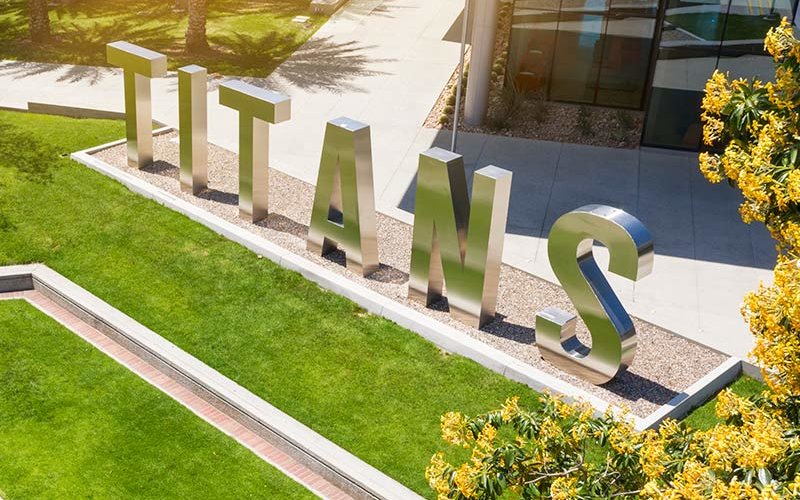 Cal State Fullerton scholars continue to share their research achievements at conferences, even as the meetings have gone virtual. Three faculty members recently have been honored for significant contributions to the university and to their fields of specialty. 
PRESENTATIONS
Manal Alatrash, assistant professor of nursing, virtually presented "Influence of Country of Birth and Religion on Mammography Screening in Arab Americans" at the Western Institute of Nursing's Communicating Nursing Research Conference in April.
Jason Shepard, chair and professor of communications, presented his legal history research into three U.S. Supreme Court decisions at the symposium "First Amendment Marketplace Morass Free Speech Jurisprudence and its Interactions with Social Justice" at the College of William and Mary in Williamsburg, Virginia.
Shawn Wang, professor of computer science, had two papers, "Detecting Active Sites in Protein 3D Structures" and "Adaptation of Random Forest and Convolutional Neural Network on Spark," was selected for publication and presentation at the recent International Conference on Compute and Data Analysis in San Jose. Yun Tian, associate professor of computer science, was co-author on the latter.
AWARDS
Josephine H. Pham, assistant professor of secondary education, has been selected as the 2020 recipient of the American Educational Research Association Division K Outstanding Dissertation Award for her dissertation, "The Multi-Faceted Nature of Racially Transformative Practices: Bringing Invisibilized Labor and Leadership of Teachers of Color." The award recognizes a high quality dissertation on a topic of key significance in teaching and teacher education.
Jim Volz, professor emeritus of theatre and dance, is the 2020 recipient of the Shakespeare Theatre Association's Douglas N. Cook Award, which recognizes individuals who have made, and continue to make, significant contributions to the field of Shakespeare producing and scholarship.
EMERITI
Tharwat Morcos has been named lecturer emeritus in mathematics, in recognition of 17 years of service to the campus.
Contact: Karen Lindell, klindell@fullerton.edu