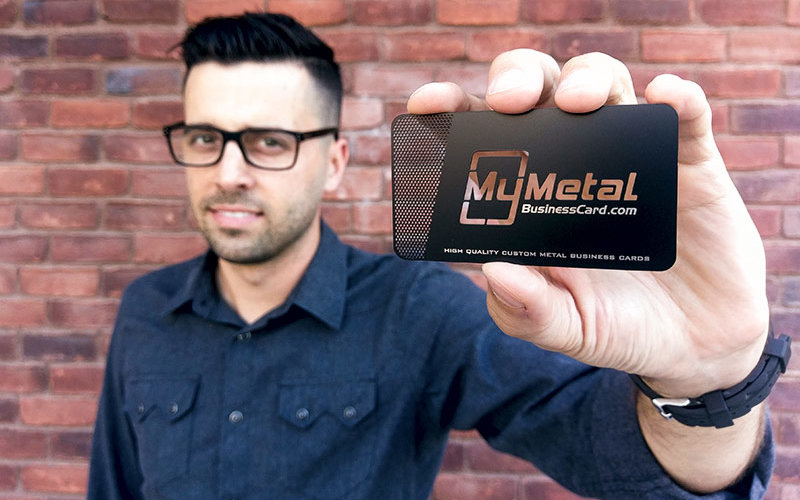 What do Tesla, Barry Manilow and Yale University have in common?
All have been customers of MyMetalBusinessCard.com, the La Habra-based business founded by Cal State Fullerton alumnus Craig Martyn '10 (B.A. communications-advertising) in 2011. As the name indicates, the company primarily makes metal business cards, but it also produces customized metal products like mugs and dog tags.
Martyn knew about metal and the chemical etching process from the model-train manufacturing business he founded in 2000.
At a business mixer, the serial entrepreneur saw a business owner receive a lot of attention over his plastic business card, and he realized that metal business cards could be a viable idea.
Today Martyn's company is thriving, and he volunteers his time helping other aspiring entrepreneurs as a mentor at the CSUF Startup Incubator.