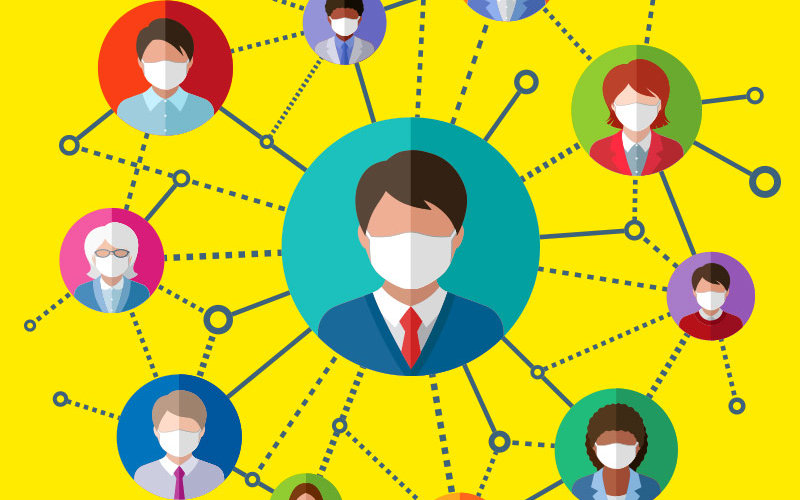 Sometimes the key to success is who you know. And Zoot Velasco, director of the Gianneschi Center for Nonprofit Research and lecturer in marketing at Cal State Fullerton, knows a lot of people.
Little did he imagine, though, that his vast nonprofit network — developed over his more than 30 years working and volunteering in Southern California's charitable institutions — would be the key to the Gianneschi Center becoming the heart of the sector's COVID-19 relief efforts.
Taking Immediate Action
When the pandemic hit, Velasco quickly contacted OneOC, Samueli Foundation and Orange County Grantmakers to assess the situation and brainstorm on how to respond. They decided to divide and conquer: OneOC listed resources on its website; the Samueli Foundation started a dialogue with nonprofits on Facebook; OC Grantmakers, with help from Orange County Community Foundation, established the OC Community Resilience Fund; and the Gianneschi Center compiled a weekly email with updates.
Velasco converted his previously scheduled programs to Zoom broadcasts and included information about COVID-19 resources. Attendance skyrocketed, and when he directed the audience to the Gianneschi Center for help, thousands signed up for newsletter alerts, and hundreds began to listen to center "501(c)3(b)(s)" podcasts and take advantage of other center resources.
"I kept my ear to the ground to know what different organizations were doing for COVID-19 and saw that many had been working in silos," said Velasco. "But I had worked with all of them."
Acting as a Connector
Realizing he was a connector, he dove in deeper, reaching out to organizations from Rotary Clubs and local city collaboratives to Arts OC and other centers of excellence at CSUF.
One of those centers was the Small Business Development Center, located in Mihaylo College of Business and Economics where Gianneschi is housed. "For the first time, nonprofits were included in Small Business Administration grants," Velasco explained. "We were the catalyst for connecting Mike Daniel, director of the SBDC, and his organization to the nonprofit community in need of such loans and assistance."
In partnership with these organizations, the Gianneschi Center has since broadcast several podcasts and webinars related to recovery and what Velasco calls "lemonade planning" — a one-year strategic plan that takes the sour situation nonprofits are facing and turns it into a sweet future. 
Creating Strategic Partnerships
Velasco is a big believer in strategic partnerships in the nonprofit world, and he sees collaboration as crucial to recovery. He's pleased to see that the local nonprofit community has become much more collaborative amid the crisis and intends to use the center to spur continued cooperation.
His latest research project examines why some nonprofits succeeded during and survived the last crisis — the Great Recession. Preliminary results point to strategic partnerships as the primary factor. Velasco expects to finish the research this summer and hopes that the findings will be yet another tool that the Gianneschi Center can provide to help nonprofits weather the impact of COVID-19.
Contact: Karen Lindell, klindell@fullerton.edu