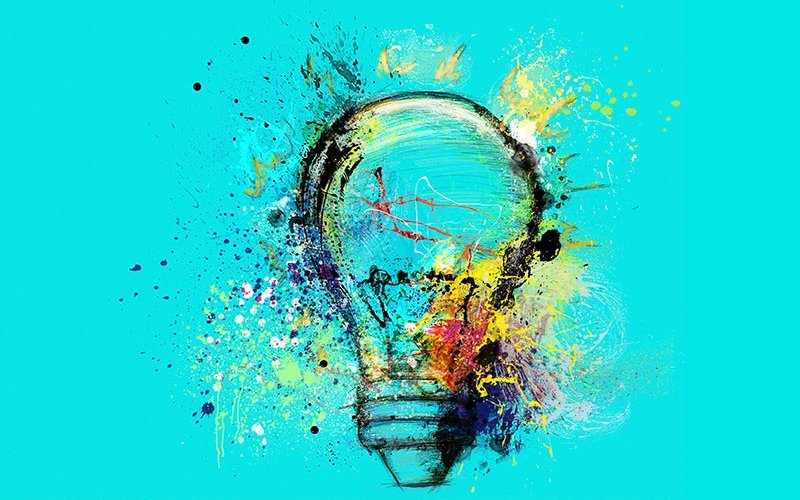 As freshmen, Alison Cher and Brandon Czellecz enrolled in the "Think Like Einstein" course that gave them insights into science and math disciplines — and motivated them to stick with the rigors of a STEM major.
"Think Like Einstein," launched in fall of 2018, offers first-time freshmen in the College of Natural Sciences and Mathematics a unique, multidisciplinary curriculum. The course, designed to support the college's students in their first semester, blends academic instruction in critical thinking and scientific reasoning, with an introduction and welcome to the STEM community that exists in the college.
To expand the introductory course and further develop novel lower-division curriculum to increase retention and graduation rates of underrepresented STEM (science, technology, engineering and mathematics) majors, Cal State Fullerton has been awarded a three-year, $962,361 National Science Foundation grant.
Merri Lynn Casem, chair and professor of biological science, will direct the grant-funded project "Establishing Roots to Grow STEMs: Affirming STEM Identity, Building Community and Improving Graduation Rates Through a Multidisciplinary Lower-Division Curriculum."
"Research shows that interventions that 'root' students in a community and 'grow' their self-perception as STEM scholars positively impact retention and graduation rates," Casem said.
The grant, through NSF's "Improving Undergraduate STEM Education: Hispanic-Serving Institutions" program, provides for an additional $480,283 in funding after three years, contingent on the availability of funds and scientific progress of the project.
This grant will support the "Think Like Einstein" course, which enrolls more than 500 incoming science and math majors, taught by faculty members in biological science, chemistry and biochemistry, geological sciences, physics and mathematics, as well as college peer mentors who play a key role in promoting student engagement.
College faculty members — representing the college's five departments — involved in the project are co-directors Joel K. Abraham, associate professor of biological science; William "Bill" Hoese, professor of biological science; Marcos Ortega, assistant professor of chemistry and biochemistry; and Sean Walker, associate dean and professor of biological science. Additional faculty members supporting the work of the project are Joe Carlin, assistant professor of geological sciences; Leigh Hargreaves, associate professor of physics; and Laura Smith Chowdhury, associate professor of mathematics.
Through the project, a new course titled, "STEMinar," will be developed to expand the reach of a multidisciplinary educational experience for transfer students, as well as freshmen. The "STEMinar" course will introduce students to faculty research and highlight STEM careers, featuring alumni and community guest speakers.
A summer STEM Academy also will be created to help build community among incoming freshmen and transfer students, and the project will partner with the university's internship office to introduce and help students transition into STEM careers. Faculty members teaching the course will participate in professional development activities to promote inclusive and culturally competent teaching practices in STEM courses.
Cher and Czellecz, both juniors and biological science majors, agreed that "Think Like Einstein" helped to boost their identity as future scientists, build friendships with classmates, instill critical thinking and scientific reasoning, and introduce them to research opportunities. Both work in the lab of Hope Johnson, professor of biological science, where their research projects focus on bacteria involved in the cycling of elements, including metals, which play an important role in the health of the planet.
"What is very unique about the class is the fact that you go through a series of rotations between the different STEM disciplines, interacting with different faculty members and meeting people outside your major," said Czellecz, who is deciding between pursuing medical or pharmacy school. "Making connections with other faculty and getting a taste of several college-level STEM courses is what makes this class such a powerful experience."
Cher, considering a career in a clinical lab setting or pharmaceutical sciences, noted that the course helped to solidify her goal to study science.
"The professors brought their own enthusiasm and passion to the classroom and gave me valuable insight," she added. "The unique structure of the course helped me decide to continue pursuing a STEM degree."
Contact: Debra Cano Ramos, dcanoramos@fullerton.edu