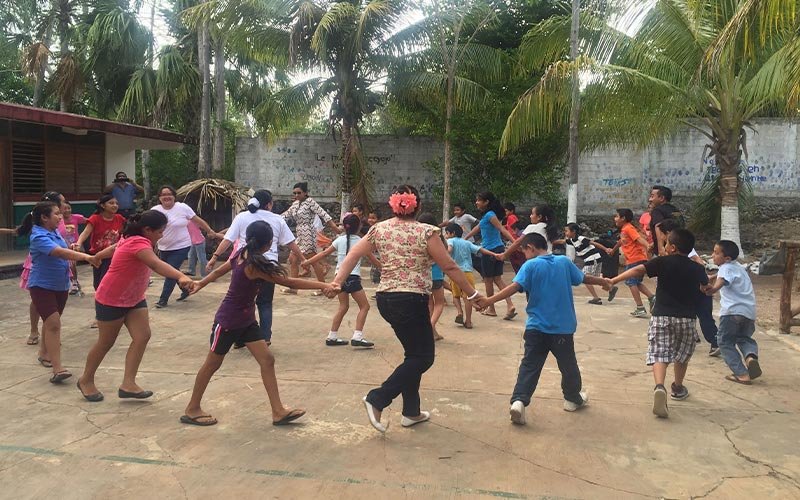 Lucia Alcalá grew up in a small town in southern Mexico, where it was normal for children to substantially help with household work. She saw a different picture when she migrated to California at the age of 14, not knowing then that it would become the foundation of her research.
Now an assistant professor of psychology at Cal State Fullerton and a mother of three, Alcalá studies parenting and child development across diverse communities. Her recent work focuses on how Maya children from Yucatan, Mexico, learn to help as they participate in family and community activities.
Engaging Children Early On
"When I asked Maya mothers at what age can children help, they responded, 'As soon as they can sit or walk,'" said Alcalá, explaining that babies learn by simply observing chores. "Other mothers reported that as soon as a child can walk, he or she can help by picking up toys or clothes."
What's really interesting, says Alcalá, is that most of the time indigenous parents do not ask children to do chores — children offer to help. "I know this might sound very strange to many of us struggling to get our teenagers to clean their rooms, but children in many indigenous communities contribute extensively to family work.
"By contrast, most middle-class Mexican and European-American parents in our studies reported that children do not help unless parents ask them to help or when there are consequences or privileges," shared Alcalá. "Most children in these families will help with self-care chores, such as cleaning their rooms and picking up their own toys, but rarely contribute to chores that benefit the family, such as doing the laundry, cooking or washing the dishes."
Alcalá believes the key is including toddlers in household work from an early age. "Toddlers around the world are eager to help and want to work with others. However, parents often limit toddlers' engagement in chores because they might make a mess and create more work for them. But it is through these 'mistakes and messes' that toddlers will learn that they can contribute to their household and that their help is acknowledged."
For older children and adolescents, Alcalá recommends helping them develop ownership of and competence in their chores.
"If we want our older children and adolescents to develop a sense of responsibility and to help at home, one thing that doesn't help is to use chores as a form of punishment," she explained. "Instead, we can invite our children to contribute to the household and to develop ownership of their work — while guiding them in becoming competent at their tasks and showing them how their work benefits the family."
The Benefits of Household Work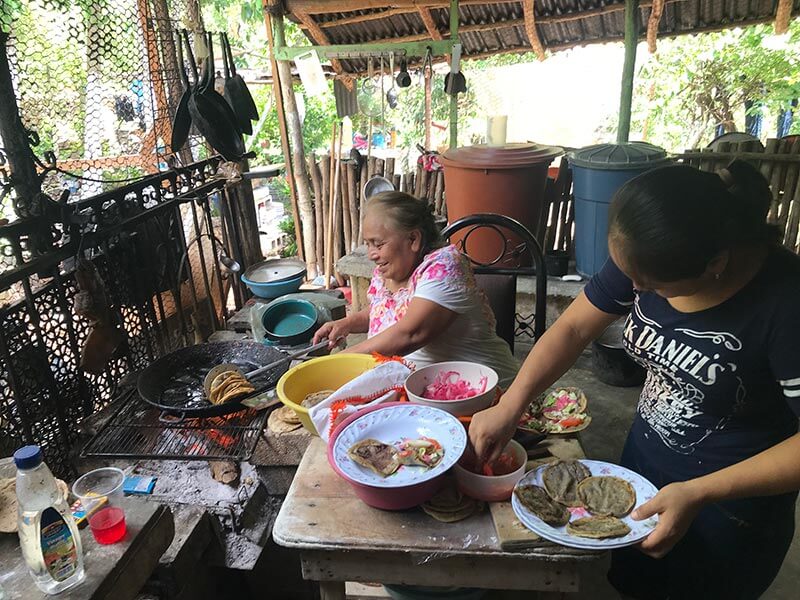 So why is it even important to do chores? Executive function skills (working memory, cognitive flexibility, inhibition), collaboration, attention and school-readiness are a few reasons, says Alcalá.
"There are many benefits of helping at home, such as learning by observing, developing new skills, acquiring new information, and learning to be a contributing member of the group. Helping at home can also serve as the template for children to become competent and responsible community members.
"Additionally, when children and their contributions are valued, they are more likely to develop a sense of responsibility and a sense of self-efficacy and self-worth," she continued. "Children who take the initiative to help at home are more likely to show a sophisticated, fluid collaboration when they work in school-like tasks, and are more likely to recognize when someone needs help and to help without being asked."
Expanding Child Development Research
Alcalá envisions her work to be part of a new line of research that centers on the marginalized voices and experiences of children of color. The Spencer Foundation recently awarded her a nearly $50,000 grant to expand research in this area.
"One of the main goals of this grant is to develop new executive function tests that can be used reliably with multiple, diverse samples," said Alcalá. "Often when we use pre-existing tests that were developed based on research with middle-class, European-American children, we miss a lot of the skills and abilities that children in other communities might have developed based on their daily experiences.
"What I have learned through my personal experiences as a mother of three children, and my research experiences with mothers across diverse communities, is that there is no 'one-best' way to parent your children," she added. "On the contrary, there are many approaches to studying children's development if we take the time to challenge the underlying assumptions of the current theories."