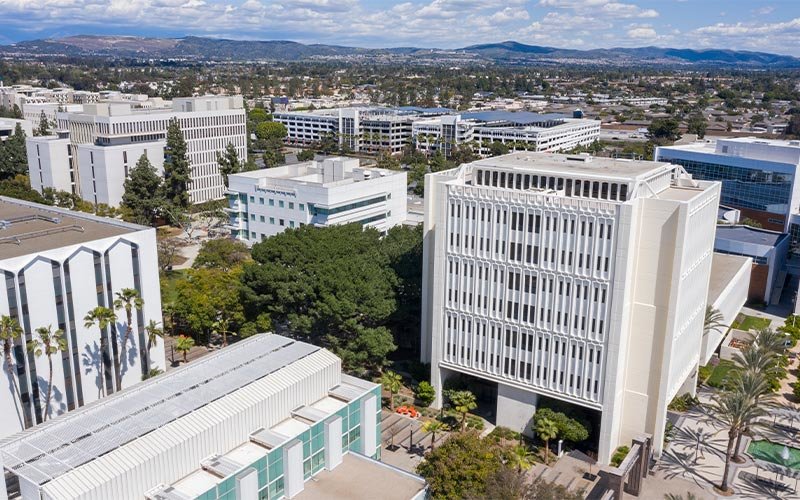 Money magazine ranks Cal State Fullerton's transformative, affordable, and results-driven education among the top 5 percent of universities in its national list of "Best Colleges in America," rated by value. 
The "nationally competitive" university ranks 34th of 739 colleges across the nation in the online magazine's publication. CSUF is No. 9 in "Best Colleges for Business Majors," and No. 13 on Money's list of "Most Transformative Colleges." The university is No. 22 on the list of "Best Public Colleges."
Money determines the national rankings by considering each university's educational quality, six-year graduation rates, financial aid and student debt, along with alumni salary data from PayScale.com.
Money's report shows Titans graduate in an average of 4.9 years and the average alumni salary within five years is $47,400. The report also shows 82% of students with need get grants, and Titans have a low average student debt of $15,000.
The publication praises CSUF for its campus diversity and commitment to underrepresented students, where "more than half of bachelor's graduates are first-generation college students."
CSUF ranks second in the nation for awarding bachelor's degrees to underrepresented students, according to an analysis published in December by Diverse: Issues in Higher Education. CSUF is first nationally in awarding bachelor's degrees to "total minority" students (the term used by the publication) as well as specific minority groups based on majors in fitness studies, communications disorders, public administration, communications and journalism.
CollegeNET ranks CSUF in the top 1% nationally in its Social Mobility Index, which measures how universities educate low-income students elevating them to economic growth and higher-waged jobs.