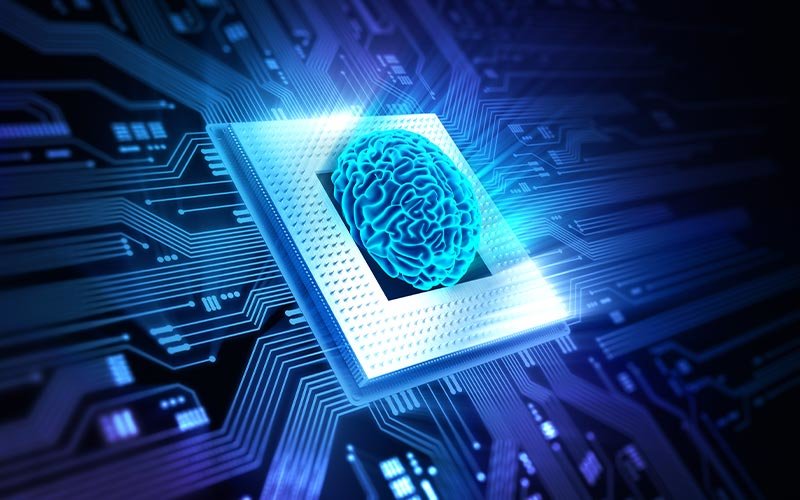 Land, air and sea robots are increasingly becoming ubiquitous assets of the military's arsenal. 
To assist in this effort, Cal State Fullerton computer engineer Yu Bai is directing a new research project to develop more efficient and intelligent hardware for unmanned robots for the U.S. Army.
Funded by a three-year award — expected to total $418,657 — from the Army Research Office, Bai and student researchers are developing an efficient artificial intelligence algorithm and hardware device to process real-time imagery data and video for Army missions. Nearly $140,000 in first-year funding has been awarded.
"The problem in developing intelligent hardware on mobile robots is their use of batteries to supply power to their operations," said Bai, assistant professor of computer engineering. "Artificial intelligence on unmanned robots demands high computation resources, which consumes a large amount of power. Consequently, this inhibits the robot's mission time, mission distance and performance."
The goal of the three-year research project, which begins this fall semester, is to develop a new artificial intelligence computing model for unmanned robots to minimize hardware resources, energy consumption and execution time, Bai said. In addition, Bai and his students also will develop a prototype robotic drone to test the project.  
This field of research in artificial intelligence (AI)  — the use of a computer to model and/or replicate intelligent behavior — is critical since intelligent unmanned robots help the army's mission and can save the lives of soldiers. Additionally, according to the Boston Consulting Group, worldwide spending on military robotics is expected to more than double from $7.5 billion in 2015 to $16.5 billion by 2025, Bai said.
Bai's research expertise in big data processing, deep learning and energy efficient computing will assist the Army in employing intelligent and robust unmanned aerial vehicles (UAV) or small robots in tactical and battlefield situations, said MaryAnne Fields, program manager for the Army Research Office, part of the U.S. Army Combat Capabilities Development Command's Army Research Laboratory.
"His work enables information from sensors, UAVs or small robots deployed at the tactical edge to be efficiently processed on the devices themselves, increasing situational awareness, while reducing communication demands," Fields said.
Bai is part of a growing community of researchers interested in co-designing hardware and software for small energy efficient computers that can be embedded in devices such as robots, appliances or security systems, Fields noted.
"Dr. Bai is one of few researchers funded by the Army to investigate deep learning approaches for miniaturized, adaptable and tamper-resistant computing platforms," Fields added. "His research has some innovative approaches for adapting learning algorithms to small processors and for reducing the data required for video analysis."  
As new unmanned devices with enhanced features for reconnaissance and support are developed, the massive quantities of data that they transmit have necessitated new machine learning methods and computing platforms to perform higher-level reasoning computations, Bai added. 
Bai's research project responds to the challenge of advancing "edge-based" artificial intelligence.
"Edge-based machine intelligence offers transformative and impactful alternatives to collect and transmit vast quantities of uninteresting raw data collected by unmanned devices," he said. 
Bai pointed out that the project also gives students a unique opportunity to work on real-world new technology to help prepare them for the workforce.
"This project extends research opportunities for students in one of the hottest emerging fields," he said. "Students will maximize what they learn in the classroom, sharpen critical and analytical thinking skills, and become prepared with practical, cutting-edge knowledge for the future." 
Contact: Debra Cano Ramos, dcanoramos@fullerton.edu