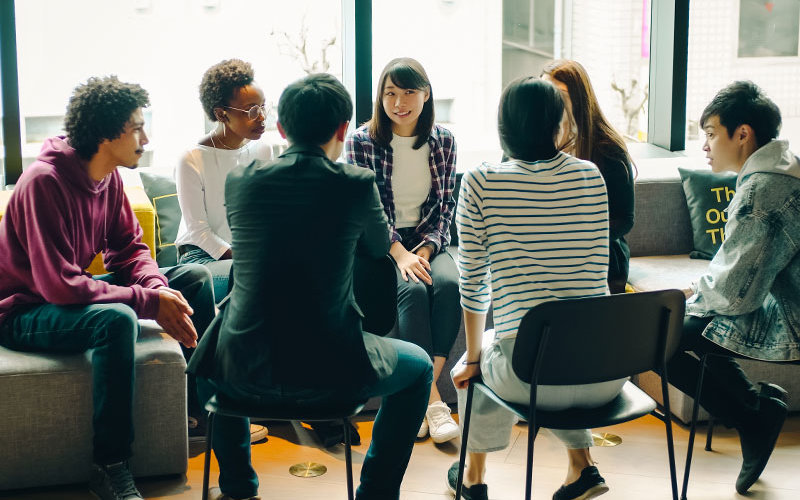 As the new academic year has launched, the Office of Diversity, Equity and Inclusion Programs at Cal State Fullerton is introducing a new approach to celebrating the diverse cultural groups on campus.  
"When the pandemic hit, we knew there was no way we could gather for cultural celebrations so we needed to evolve and move to a new format," said Bobbie Porter, associate vice president for diversity, inclusion and equity. "This also allowed us time to think about taking a new approach by utilizing narrative change. 
"The goal was to have engaging speakers and panelists from the cultural groups being honored who could speak to their lived experiences pertaining to a specific topic that has impacted the community. Our hope is that this increases understanding and helps connect our community to a broader, more meaningful experience." 
One way to reach out was to form Titan Table Talks — one-and-a-half hour programs that will allow Titans to listen to speakers who represent the constituencies being celebrated, discuss issues these groups face, learn how these individuals sought to overcome this adversity, and address circumstances that various groups of people face on an ongoing basis.
"Our hope is to encourage dialog and understanding," said Cecil Chik, director of engagement and learning. "It's a chance for everyone to listen and learn and engage with the other panelists." 
The first Titan Table Talk, focusing on the Latinx community in honor of Latinx Heritage Month, will feature a panel of four CSUF alumni who will take up the topic of voter rights among the Latinx community. 
"With this first session, panelists will discuss their careers, how voter activism benefits the community and why it's important," said Porter. "We worked with our partners in Government and Community Affairs to find panelists, and in the future, we hope to work with various campus partners and community members to find speakers who are culturally relevant to the month we're celebrating."
While the September event focuses on Latinx culture and voting rights, October will look at LGBTQ issues in honor of LGBTQ+ History Month and November will highlight indigenous people for Indigenous Peoples Month. 
In February, there will be a session focusing on Black History Month, March will feature women's history, and April will center on the APIDA (Asian Pacific Islander Desi American) community.  
"Our campus is so large and diverse that the Titan Table Talks are just one sliver of the activities that may be taking place during any given month," said Chik. "Our goal is to create an opportunity for celebration and education on the culture/history for that month. We want to open this up to students, faculty, staff, alumni and the community."
Contact: Valerie Orleans, vorleans@fullerton.edu