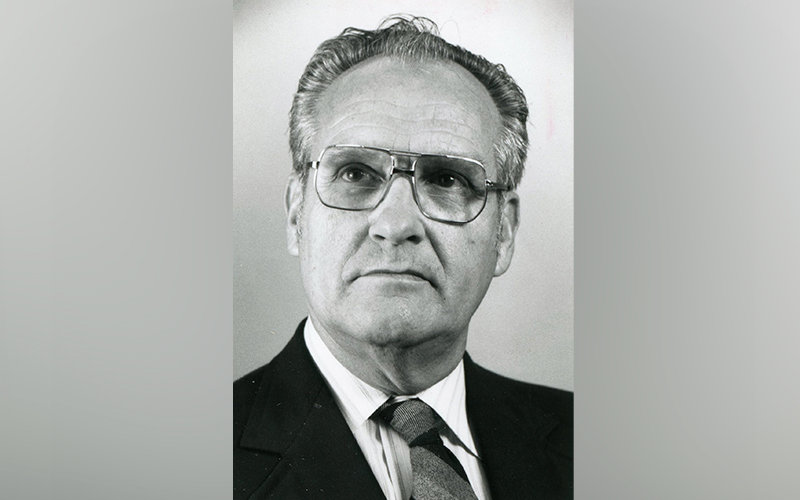 Jack W. Coleman, vice president for academic affairs and professor emeritus of accounting, who dedicated 23 years of service to Cal State Fullerton, died Aug. 24 at the age of 97.  
Coleman arrived at CSUF in 1968 as the dean and professor of accounting for the School of Business Administration and Economics, and served in that role for 11 years. Leaving the university for a brief stint as executive vice president at San Jose State University, he rejoined CSUF's business college in 1982. 
Known as a decisive, thorough and well-prepared leader with wide-ranging friendships across campus, Coleman was appointed vice president for academic affairs in 1985 where he served until his retirement in 1991. 
Throughout his career, Coleman was involved in accreditation processes through such organizations as the American Assembly of Collegiate Schools of Business and the Western Association of Schools and Colleges. He also participated in and chaired numerous committees and boards for schools, cities and chambers of commerce.
Before working in higher education, Coleman served in the U.S. Air Force, retiring as a colonel. He received his B.S. degree from Kansas University, MBA from the University of Michigan and doctorate in business administration from Indiana University.
Contact: Karen Lindell, klindell@fullerton.edu