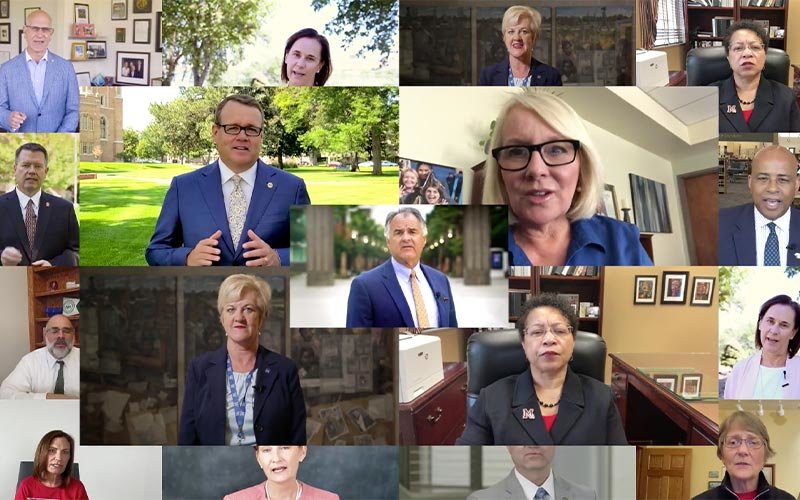 When Fram Virjee became president of Cal State Fullerton, he not only took on the leadership of the largest CSU campus, representing an institution that traditionally enrolls about 40,000 students — the majority of them students of color — but also joined another auspicious group.
He became a member of the New Presidents Academy, sponsored by the American Association of State Colleges and Universities. This program is tailored to the needs of new presidents and chancellors who lead state colleges and universities. It allows them to meet with their peers in an environment that is supportive, engaging, and tailored to the specific challenges that they may face.
Not long after the George Floyd murder in May, Virjee sent out a message,
"An Open Letter to Our Legacy Leaders in White America."
The letter appeared on Cal State Fullerton's website and was picked up by various media outlets and community groups, and of course, Virjee shared it with university leaders around the nation, including his NPA cohort.
Virjee also convened the group to discuss and create concrete actions points to collectively and collaboratively eradicate systemic racism and promote social justice on their respective campuses and around the nation. With Virjee in the lead and inspired by a Black Lives Matter video created by several NFL players, the presidents decided to kickstart this work with a joint commitment to each other, their respective constituencies, the more than 100,000 students they serve, and the entire nation.
Click on the video to watch, read the full text and/or add your name to this commitment.