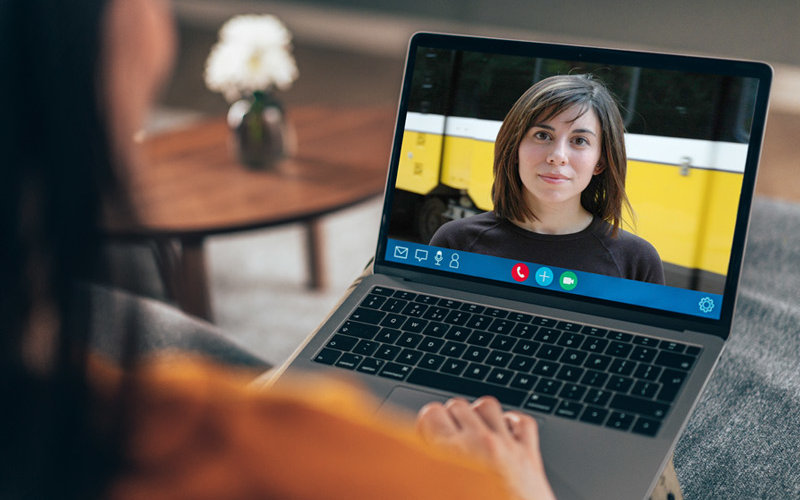 "We heard they are from Mexico." That is the first line when we meet Mayor, one of the narrators of "The Book of Unknown Americans," the novel that hundreds of Titans are reading as part of the university's One Book, One CSUF program.
"That line stuck with me," said Cristina Henriquez, author of the novel, who met over Zoom with more than 400 readers last week. "Who's we? Who are they? Are they from Mexico?"
It took Henriquez five years and about 20 drafts to complete her novel.
"Twice, I almost put it aside," she said. "I originally started it as a short story and sent it out to different magazines. The editors kept saying, 'There seems to be more of a story here.' So I decided to dig deeper."
The narrative focuses on different families who share the same apartment building in Delaware. Most are immigrants from Mexico and Central and South America.
"People ask if this is an immigration story and I say 'no.' It's about immigrants — the people, not the systems and policies," Henriquez said. "Although the characters are not based on specific people I know, some of the actions or characteristics of people in the story are things my family has experienced.
"My father immigrated to the United States from Panama in 1971," she explained. "His idea was to get his degree in chemical engineering and return. Then he met my mother … so he stayed. He's a citizen now and has lived here for 40 years."
She recalls frequently visiting her father's family in Panama, where her grandparents would leave their front door open and friends and neighbors felt free to drop in any time.
"There was such a sense of life," she said. "People would be sitting, visiting and laughing, sharing stories, jokes. To me, that feels like home — a sense of belonging. I became a very keen observer during those trips. Many of the characters in the story have been uprooted from their homes and are trying to re-create that sense of family and community in the United States."
Henriquez decided to set her story in Delaware because that's where she's from, and she wanted to set her story in a place she knew and loved.
"I plotted out the apartment where the families lived, specific details about what each unit would look like — I call it 'world building.' Then I knew they'd need to get food, but this place was sort of in the middle of nowhere, so I had them shop at a gas station that also sold groceries since they didn't know where else to go."
One of the first scenes in the book involves the Riveras, a family who recently arrived from Mexico, shopping in the gas station/grocery store and trying to figure out what the different foods are.
The character that Henriquez feels closest to is Mayor — a 16-year-old boy who sees the new family moving in and wonders about them. He is immediately focused on an attractive young girl, Maribel. In fact, Maribel is the reason this new family, the Riveras, is here. A beautiful teenager, she suffers from a traumatic brain injury.
"I wanted there to be a medical reason for the Riveras to come to the United States … and I'm a sucker for a love story," she said. "I wanted Mayor, from the first time he saw Maribel, to appreciate her and not focus on her injury."
The book hits many cultural touchstones — the role of food, religion, language, education and work, as well as coping with misunderstandings, poverty and a sense of loss.
"I guess I could say the story is about people who live in an apartment in Delaware and how their lives intersect," Henriquez said. "I want readers to recognize there is humanity in every person … everybody has a story. One reader told me that she used to see the same group of Mexican men standing by a bus stop near the freeway and she never paid much attention to them. After reading the book, she wondered what their hopes and fears and dreams are. 
"I'll bet they have a story."
CSUF launched its One Book, One CSUF program this year, as part of the Titans Together  initiative. Students, faculty, staff, alumni and community supporters are invited to read the same book and gather virtually throughout the year to explore the topics raised in the book. With a student body of about 40,000 students, the campus is one of the most diverse in the country.
Contact: Valerie Orleans, vorleans@fullerton.edu